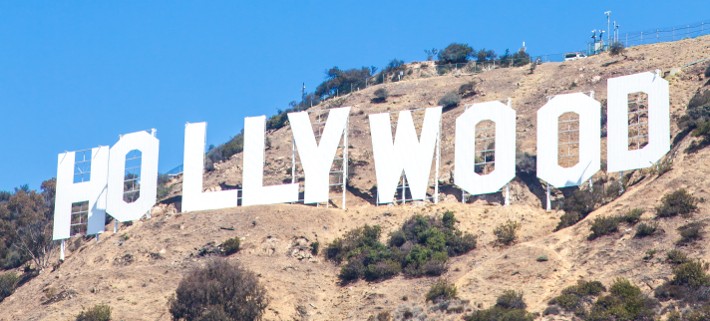 California is a prime destination for travel nurses, and why wouldn't it be? The state has some of the nation's best beaches, skiing, cities, and national parks. It's also home to 10% of the nation's population. Where there are more people, there are more hospitals and more travel nursing jobs. California also has strict RN to Patient Staffing Ratios which serves to increase the overall need for RNs. But just because California seems wide open for assignments doesn't mean it should be approached willy-nilly. There are vast differences across the state and understanding these differences will help set expectations and allow travel nurses to formulate a strategy.
Travel Nursing Pay in California
Northern vs. Southern California
Perhaps the most well-known general variation pertains to pay rates for travel nurses in California. You'll often hear that in general the pay rates are lower in Southern California and Higher in Northern California. And this is true…in general. The pay rates in San Diego are certainly among the lowest rates in the state. Everybody wants to go there and people tend to want to stay once they get there. The same can be said of Orange County (the OC) and the greater Los Angeles area as well.
However, this doesn't mean that there aren't exceptions to the rule. For example, there are some hospitals in Southern California that pay much higher than the average. West Hills Hospital in West Hills, CA and Los Robles Hospital in Thousand Oaks, CA are examples of hospitals that pay more than average in Southern California. There are also hospitals that pay much lower than average in Northern California. For example, Stanford Hospital and Lucile Packard Children's in Palo Alto, pay much lower than the Northern California average.
The Best Bang for Your Buck
Another general rule pertaining to pay rates is that the best bang for your buck is in California's Central Valley. This is true from Bakersfield to Stockton, with Sacramento just making the cut. Bakersfield and Fresno tend to be the best places to make money because the cost of living is lower relative to the average pay in these areas. Moreover, you can often find travel jobs that guarantee 48 hour work weeks.
I'm not going to lie though, most of the Central Valley is less than glamorous. However, Fresno is reasonably close to Yosemite and both Fresno and Bakersfield are agricultural hubs. If you're interested in learning about farming and love access to locally grown produce, then these places are great.
Sacramento is sort of the best of both worlds. It's the state capital, has a pretty good nightlife, decent cultural vibe, and excellent restaurants. It has great weather 9 months out of the year; it gets a little hot in the summer. There are plenty of outdoor opportunities in the area with rivers, hills for hiking, and trails for biking. There's also plenty of wine tasting close by and the Napa Valley is within an hour away. It's also an hour and a half from both Lake Tahoe and San Francisco. The cost of living is higher than the rest of the Central Valley, but much lower than the San Francisco Bay Area where the pay rates are pretty much the same.
Hospitals That Use Travel Nursing in California
Kaiser in California
In addition to variations in standard pay rates, it's also important to know about the hospital organizations operating in California. Kaiser Permanente is the largest hospital organization operating in California. There are no fewer than 38 Kaiser hospitals in the state. Based on a quick look at the list, I'd say at least 30 of them regularly have open jobs.
You'll regularly hear travel nurses warn against working an assignment at Kaiser. However, it would be unwise to adhere to this advice. I'm sure that many of those who administer these warnings have valid reasons for doing so. However, I filled hundreds of assignments in my days as a recruiter and the number of nurses and healthcare professionals who liked Kaiser just fine was much higher than the number of nurses who disliked Kaiser. In fact, the number of nurses who went on to become permanent employees of Kaiser was higher than the number of nurses who disliked their Kaiser assignments.
Moreover, Kaiser often calls its crisis rate into action and the pay for Kaiser's crisis rate is among the highest, if not the highest, in the state. Disqualifying Kaiser from consideration means missing out on some of the highest paying assignments in the nation. It's important to note that Kaiser hospitals sometimes require previous Kaiser experience in order to qualify for one of their crisis rate assignments.
When it comes to Kaiser's pay for assignments, you may also hear that Kaiser pays the highest rates, period. While this used to be true, it is no longer the case. When American Mobile beat out Nursefinders as the Managed Service Provider for Kaiser's travel and PRN needs, part of that win was the result of a much lower bid on the bill rates. Now, the bill rates for Kaiser assignments are at, or perhaps just below, the averages for Northern and Southern California.
This brings us to our final point on Kaiser, California's single largest user of travel nurses. American Mobile is the Managed Service Provider. This means that American Mobile has an exclusive contract with Kaiser to staff all of Kaiser's contingent staffing needs. However, American Mobile contracts with other agencies to help them meet the demand. These agencies are commonly referred to as "sub-vendors." You can read more about Managed Service Providers here. And you can read more about travel nursing with Kaiser in California here.
Dignity and Sutter in California
There are a few other large hospital organizations in California that frequently have open travel jobs. Dignity Health (formerly Catholic Healthcare West) operates no fewer than 32 hospitals in California. However, fewer Dignity hospitals make regular use of travel nurses and those that do, use them to a lesser degree than Kaiser. Sutter Health is yet another large hospital organization that frequently has open travel jobs. Sutter Health operates no fewer than 19 hospitals in California. However, a strong percentage of their assignments are at their Alta Bates Summit Medical Center in Berkeley, CA. Unlike Kaiser, Dignity Health and Sutter Health do not utilize a single Managed Service Provider for their entire hospital organization.
HCA, Tenet and Cottage Health in California
Some of the smaller hospital organizations in California include HCA which operates 5 hospitals in the state and goes through Parallon Workforce Management Solutions as its managed service provider, who again utilizes many sub-vendors to assist in staffing all needs. Tenet Health operates 11 hospitals in the state and utilizes a Vendor Management System to fill its travel jobs. Finally, Cottage Health System operates 5 hospitals in the Santa Barbara area and uses a Vendor Management System to fill their travel jobs. It's worth mentioning that Santa Barbara is an absolutely beautiful area. The pay isn't all that great relative to the cost of living, but it certainly makes up for it in beauty.
There are many other small hospital organizations and many other areas that we have not discussed. However, the information we've covered here should provide an idea of the general topography of travel jobs in California. As always, please let us know if you have any questions and share your thoughts in the comments section.
http://blog.bluepipes.com/wp-content/uploads/2013/05/travel_nursing_in_california_1.jpg
360
710
Kyle Schmidt
http://blog.bluepipes.com/wp-content/uploads/2013/12/bluepipes-logo-blog-7g7-300x137.png
Kyle Schmidt
Travel Nursing In California