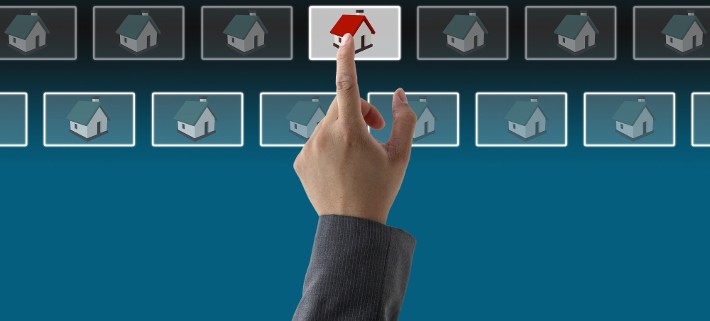 Many travel nurses, especially first timers, shy away from securing their own housing and opt for travel nursing company provided housing instead. However, there are many advantages to securing your own lodging. As we previously discussed, in many cases you'll pocket some extra cash. You're also guaranteed to be involved in the decision making process and get to see your potential accommodations in advance, albeit in pictures most likely.
Perhaps the most important advantage is increased flexibility. Agencies typically provide only the most basic options, apartments and hotels. They don't want to take chances on anything else. When travelers secure their own housing, then they can elect to go with any option available, and there are so many options available these days.
Motels, hotels, and Extended Stays for travel nurses
Let's first discuss the obvious options. If you're willing to stay in a Motel/Hotel/Extended Stay, then you should most definitely consider securing it on your own. Many travelers think that agencies are getting some kind of screaming deal on these accommodations. However, my experience indicates that unless the agency is doing an extremely high volume of business with a particular location, they're probably only getting a 10% discount off the published rate. There's a catch though. The published rate for these places is always negotiable. And your bargaining power increases with the number of nights you intend to stay. If you're staying for 2 nights, then you're going to get the published rate. However, if you're staying for 90 nights, then you need to call and speak to the manager, not the front desk, the manager, to negotiate a better deal. This is what agencies do, and you can do it too. It'll take you 10 minutes.
Extended Stay Hotels are a perfect example. They almost always have a separate unpublished rate for long term stays. Long term stays are considered to be 30 days or more. And in many states and municipalities you won't be charged taxes after the 30th day, and you'll be rebated the taxes that you've paid to date. You'll definitely want to speak to the manager. or the owner if it's a franchised property. You may get the same results as speaking with the front desk, but every once in a while they'll give you a better deal. Tell them you're a travel nurse and there's a strong chance that you'll be returning under similar circumstances in the future and your bargaining power will increase.
In my opinion, Extended Stay Hotels and others like them are excellent options for travel nurses. They'll have everything you need. They're typically secure and often times in excellent areas. However, be careful as some of them can be in shady locations. The price is all inclusive which means you don't have to worry about utility costs. They can bill you weekly so you don't need to worry about huge up-front costs. Stay at them enough, and you may get better discounts and even discounts on short term stays. Also, you can inquire to see if they have any rewards programs.
Apartment complexes for travel nurses
On the other side of the coin is the apartment complex. I believe it's best to let the travel nursing agency handle matters if you must have a fully furnished apartment. In most cases, it's simply too much of a hassle for you to deal with. You'd need to do some research to locate properties that allow month to month or short term leases. Most properties don't allow this option and those that do charge a premium.
If you secure an apartment, you'll also need to get it furnished. This is most often accomplished by contacting a furniture rental company like Brook Furniture Rental or Aaron Rents. However, I've worked with nurses who secured all their furnishings on the cheap from the likes of Ikea and craigslist.org. You'll also need to secure all the utilities and any other amenities you'd like to have.
Despite all this, there are circumstances which I believe warrant the consideration of securing your own apartment. The first circumstance is that of the travel nursing couple. As mentioned previously, if both members of a couple take contracts from the same company, neither of them can technically accept the lodging stipend. So there's a financial consideration. In addition, there's also a division of labor and cost consideration to be made. All of the labor and cost of securing the apartment could be dispersed evenly between the couple which will decrease the hassle and cost for each of the members.
The second circumstance occurs when you're able to find the perfect apartment complex for your needs. What exactly does this mean? Well, it means that the complex offers month to month lease terms (which minimizes risk in case your travel nursing contract gets cancelled), can provide furnishings for you (at an additional cost of course), and can do it all at a reasonable cost. This is a rare circumstance, but one such example is The Springs Apartments in Fresno, California (springsapts.com) . Granted, it's not the swankiest place in town, but it's nice enough and I've had many nurses stay there without complaint. What's more, it's reasonably priced at $1250 for a 1 bedroom and $1450 for a two bedroom, fully furnished. Of course, prices may change, but at the present time, this is a good deal. Beyond this one location though, you'll need to search for others on your own.
Other housing options for travel nurses
With these basic options for housing out of the way, we can move on to some of the more creative options you can explore when securing your own lodging. First, I highly recommend utilizing craigslist.org. Obviously you can search the ads for "roommate wanted" or "Apartments for Rent". However, I suggest  placing an ad on craigslist in the "housing wanted" section. I recommend doing this regardless of whether you plan on taking company housing or finding your own.
Simply create a craigslist account and post an ad for housing wanted in your travel nursing job's area. For example, "Registered Nurse seeking accommodations for 13 weeks during a travel nursing assignment in Palo Alto, CA. Please respond via email with any options you may have." You're going to get a lot of people looking to rent out a room in their apartment or home. However, every once in a while you'll find a true gem. I had a nurse secure a 1200 square foot fully equipped guest house at a 5500 square foot estate near West Hills, CA for $900 per month all inclusive. I had another sublet a posh condo in Sunnyvale, CA while the owner was traveling for 6 months in South America. It's rare, but it's possible.
Another great option is airbnb.com. If you're not familiar, airbnb bills itself as a community marketplace for booking accommodations. You may be able to find a cheaper price on craigslist, but airbnb offers you reviews, photos, and nicer options. Don't be fooled by the higher nightly rates. You have to open the ads to see the monthly rates which are typically quite reasonable. The properties being offered tend to be quite nice. There are many other options in this niche including iStopOver, Wimdu, 9Flats, Homeaway, Localo, Roomorama, and Housetrip. However, airbnb is the biggest and most utilized option in the US.
In my opinion, the best way to approach all of these alternative options is to get a couple of options lined up for a visit before leaving for your assignment. Book an inexpensive hotel for the first few days of your assignment while you check out the housing options you had lined up. In the mean time, you can continue to line up more options as backups. Chances are good that you'll find a great option for a very reasonable price if you have any flexibility at all. Many nurses seem to worry that they're somehow going to be homeless. I assure you that this will not happen. There are tons of great options out there and they're not difficult to secure.
http://blog.bluepipes.com/wp-content/uploads/2012/09/travel_nurse_find_housing.jpg
360
710
Kyle Schmidt
http://blog.bluepipes.com/wp-content/uploads/2013/12/bluepipes-logo-blog-7g7-300x137.png
Kyle Schmidt
Travel Nurse Housing - Tips for Securing Your Own Lodging