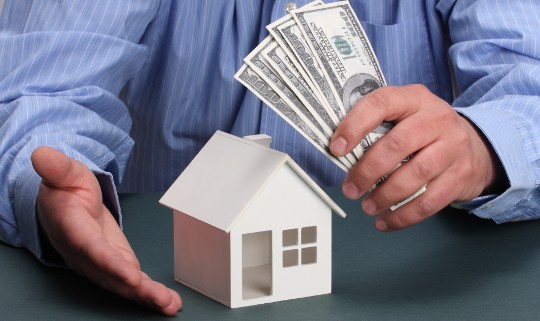 In our last blog post, we offered some basic considerations to help travel nurses with their housing decision-making process and provided a few examples. In this blog post, we'll discuss the reasons that we believe weighing your options with smaller travel nursing agencies is always best, while taking company provided lodging from larger agencies is typically for the best. Let's look at a couple of scenarios to see how this plays out.
Scenario 1: Travel nursing Company offers several housing options
Scenario 1:  
The agency is offering a set of housing options for you to choose from. First, they're offering a housing stipend of $3000. Or, if you choose to take company provided housing, then they'll offer a range of housing options. If the housing they provide costs less than the housing stipend they're offering, they'll add the difference to your taxable hourly rate. This is the typical scenario you can expect from a small to mid-sized travel nursing agency.
The first housing option the agency offers is a very nice 1 bedroom apartment for $2400 per month. It includes everything you need. That leaves $600 per month to be added to your hourly rate ($3000-$2400). Therefore, you're going to get taxed on $600 that you wouldn't have otherwise been taxed on if you were to secure housing on your own at the same cost. At a conservative 20% tax rate, that's $120 per month, or $360 for the total 13 week contract, that you would lose to taxes. $360 then becomes the cost to have the agency provide the housing, again assuming that you can locate housing for the same cost as the agency.
The second housing option the agency offers is an Extended Stay Hotel for $1800 per month. It includes everything you need. That leaves $1200 per month to be added to your hourly rate ($3000-$1200). Therefore, you're going to get taxed on $1200 that you wouldn't have otherwise been taxed on if you were able to secure housing on your own at the same cost. At a conservative 20% tax rate, that's $240 per month, or $720 for the total 13 week contract, that you lose to taxes. $720 then becomes the cost to have the agency provide the housing, again assuming that you can locate housing for the same cost as the agency.
It behooves you to consider your options in such scenarios. As a result of the large lodging stipend being offered, you  could potentially come out ahead if you're able to secure your own housing.
If you've read our previous blog post on the subject, you may notice that the agency in Scenario 1 may be guilty of wage recharacterization. They shifted money from the stipend to your wage. Many agencies do this. Again, this is not a big risk for the travel nurse but it is a big risk to the agency. This is why you'll typically tend to find pay rates quoted in this manner at smaller and mid-sized agencies. Smaller and mid-sized agencies typically don't have as much oversight in terms of investors, stock holders and auditors. The larger agencies on the other hand do have to contend with this oversight. Therefore, they tend to offer the lodging stipend and the housing for the same value as we'll demonstrate in Scenario 2.
Scenario 2: Travel nursing company offers basic choice between apartment and housing stipend
Scenario 2:
This is the typical scenario for a large agency. In this scenario, the agency offers a very basic choice between a $2000 per month lodging stipend, or a 1 bedroom fully furnished apartment. The financial considerations in this scenario are very basic. You simply need to determine if you're able and willing to secure your own lodging accommodations for less than $2000 per month. If you can find something for $1400 per month, then you pocket an additional $600 per month that you wouldn't have otherwise received if you took the company provided housing.
Again, the larger agencies are less flexible with their lodging offerings for two reasons. First and foremost, they can't risk getting tagged by the IRS for recharacterizing wages. If they transfer money from your lodging stipend to your wage when they find housing for cheaper than the stipend, then they're guilty. If they pay taxable wages that are unreasonably low for a normal employee in the nursing field and make up for it with a high stipend, then they're guilty.
The second reason for their inflexible lodging offering is that it's just plain easier for them to deal with. Offering multiple housing options requires additional time and resources. It can become very time consuming for the recruiter and the traveler. And healthcare staffing agencies would prefer that their recruiters spend the majority of their time recruiting as opposed to securing housing.
What does all this mean for travel nurses?
My experience indicates that you will almost always be better off taking company provided housing from larger agencies unless they're very flexible and willing to consider lower level housing options. This is because larger agencies always offer excellent value for the housing they provide. They typically offer fully furnished , 1 bedroom apartments with all utilities covered in nice locations for much less than you'd be able to secure on your own, and for much less than their smaller and mid-sized competitors.
There are two possible reasons for this. First, larger agencies are able to sign agreements with national property management companies that mange properties throughout the country. The larger agencies are putting several hundred employees into housing at any given time. As a result, they end up getting volume discounts. For example, larger agencies my get a 5% discount on the standard rental cost of a 1 bedroom apartment.
This may not sound like much, but it represents a huge difference when compared to what the smaller agency is most likely paying. This is because, apartment complexes typically charge premiums for short-term leases. As a result, the smaller agency may be paying 5%-10% above the standard price. Therefore, we're talking about differences of hundreds of dollars per month between the 5% discount that larger agencies may be receiving and the 10% premium that smaller agencies may be charged.
The same goes for almost every variable involved with the housing. Larger agencies are getting volume discounts on furniture rentals. They're getting discounts on cable TV fees. They may be getting deposits and similar additional costs waived. Larger agencies may even sign long-term leases on apartments in major metropolitan areas where they know that they'll always have an employee in need of housing. This will give them yet another price break.
The second possible explanation for the great housing value offered by large agencies has to do with wage recharacterization issues. As mentioned previously, larger agencies are more cognizant of wage recharacterization risk. Therefore, they tend to be confined with respect to their pay rate offerings. Remember, according to NATHO agencies are at risk of wage recharacterization if they pay wages that are less than would be accepted by a normal worker in the given field. Additionally, an agency is at risk of wage recharacterization if they lower the stated pay rate to make up for other costs. So what does all this have to do with getting a great deal on housing?
Let's say that the large agency has offered a pay package of $26 per hour, plus $250 per week for M&IE, and a monthly housing stipend of $1900 or free company provided housing for a travel nursing assignment in Los Angeles, CA. If you take the company provided housing, then you'll receive a fully furnished 1 bedroom apartment with utilities and cable included for free. In my experience, this is a very realistic scenario. However, I challenge anyone to locate a decent, furnished, 1 bedroom apartment, with utilities included anywhere in Los Angeles for less than $2400 per month. If the agency is unable to locate housing for the cost of the lodging stipend ($1900 in this example) or less, it will not be able to adjust the offered pay rate or the M&IE rate because of the wage recharacterization rules.
Again, the larger agency is most likely able to offer this great housing deal because they're receiving $500 per month in volume discounts as described above. However, there are many scenarios that could prevent the agency from securing housing at the rates they've planned for. For example, agencies aren't always able to use their preferred vendors. In other words, the apartment management companies they typically work with may not have any available apartments at the time the agency needs one. Or, the agency may have been planning on one of their travelers moving out of an apartment with a long-term lease so that the next person could move in. Then, at the last-minute, the person scheduled to move out gets a contract extension and ends up keeping the apartment which leaves the agency in a bind to find lodging for the new traveler.
All of these factors lead me to speculate that large agencies sometimes take it in the shorts when they provide housing. I don't think that the loss they incur on housing is large enough to result in negative revenue, but it can certainly be large enough to result in significantly decreased gross profit margins. For example, they may typically operate at 20%-25% gross profit margins and the extra housing costs might take them down to 10%-15% on that particular contract.
You may think I'm crazy to say that large companies would take losses like this, and I just maybe crazy!! However, remember that the agency is constrained by their inability to renegotiate the base rate they originally offered because they run the risk of wage recharacterization.  They also can't just go to the hospital and ask for more money because of the standardized bill rates. Furthermore, large agencies are volume operations that operate with a standard script that maximizes efficiency. For them, taking time to research every last detail before submitting the traveler for consideration results in decreased productivity. And besides, their standard script is designed to be profitable by making more money in some circumstances and less money in others. In other words, they'll make up for this loss elsewhere.
There are several ways they can make up for these losses. First, they can place some travelers in crisis rate contracts where the traveler will accept a compensation package that results in 30% gross profit or higher. Second, the agency may set their lodging stipends at levels which result in a 25%-30% profit margin when someone chooses to take the lodging stipend instead of housing. Third, the agency may earn profit margins as high as 40% or more when their nurses work extra hours on top of their regularly contracted hours. As you can see, there are ways that agencies can make up for losses they may incur as a result of providing housing at a discount.
You still need to watch out!
Despite the strong potential for larger agencies to provide great deals on housing, you should still evaluate the deal you're being offered. You still have to watch out for recruiters that try to adjust your compensation package to account for increased housing costs. While you may not be able to do anything about it, you should still factor it into your decision making process. You should also watch out for Extended Stays. While Extended Stays are certainly fine lodging options for travel nurses, you can often secure them for the same price as the agency and they're often less expensive than the housing stipend being offered.
In our next blog post, we'll discuss the need to establish exactly what the agency is offering in their housing package in order to determine if you'll be responsible for any additional costs.
http://blog.bluepipes.com/wp-content/uploads/2012/09/travel_nurse_company_housing_or_stipend_1.jpg
360
540
Kyle Schmidt
http://blog.bluepipes.com/wp-content/uploads/2013/12/bluepipes-logo-blog-7g7-300x137.png
Kyle Schmidt
Travel Nurse Housing - Deciding to Take Agency Lodging or The Lodging Stipend