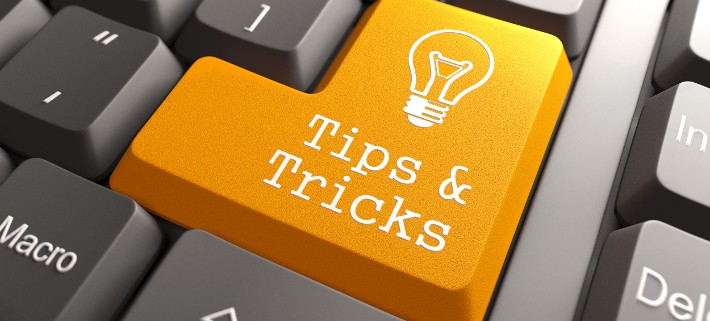 Registered Nurses receive regular calls from travel nursing companies seeking candidates for their jobs. When a nurse is interested, asking the recruiter the right questions is very important. Today we'll discuss some of the right and wrong questions to ask a recruiter when seeking information about travel nursing..
Don't ask this:
"What travel nursing assignments/jobs do you have available?"
Unless you have already completed a profile with the company, this isn't the most productive question to ask. Travel nursing jobs are often filled too quickly for the answer to matter. Jobs are often filled within 3 days, and the very first profiles received by the nurse manager stand the best shot at an interview. The very first profiles are typically received within hours of the facility announcing the job opening. The facility will almost certainly have all the submission profiles it needs within the 2-3 days. Moreover, the jobs the company has open at the time you ask this question will most certainly change by the time your profile complete and ready for submission.
Additionally, the recruiter could simply tell you anything you want to hear. Believe me, many recruiters do this just to get candidates to complete an application and skills checklist, only to later tell the candidate the job is no longer available. If your profile is ready to go with the recruiter in question, then by all means, ask this question. Otherwise, the time it takes to get the submission profile together usually renders this question ineffective.
Ask This Instead:
"What cities/states do you typically have the most jobs in?"
"What hospitals do you work with in city/state?"
"Do you get a lot of jobs in city/state?"
These questions are designed to get you the information you need to determine whether or not you'll want to work with this particular company. If they work with facilities in locations of interest to you, then you may want to take the time necessary to get your submission profile ready with them. This way, when the right job pops up, you're ready to go.
Additionally, by determining which particular facilities agencies work with, you'll ensure that you aren't working with multiple companies that staff the same facilities. The goal is to get maximum exposure to your desired job market. For example, in a market like San Diego, CA, you may need to work with 3-4 companies to have access to all of the facilities in the area. No one company has contracts to work with them all.
When asking this question, avoid getting into discussions about where you want to travel before the recruiter tells you where they have jobs. Again, your goal is to find out where the agency staffs its most travelers, or where it has a strong presence. Almost every agency has a stronger presence in certain geographical areas over others. At the same time, many agencies can make the claim that they staff nationwide.
So if you let the recruiter know where you want to travel before they tell you where they staff, then they can probably tell you they staff there. And they won't be lying. However, they also may not have a very strong presence there.
Don't Ask This:
"What's the rate?"
This is a bad question to ask when it comes to pay because it's ambiguous, and ambiguous questions result in ambiguous answers. Travel nursing pay and compensation packages involve many variables. Company provided housing vs. housing stipend, meals and incidental expenditure (M&IE) reimbursement vs. no M&IE, medical benefits vs. no medical benefits, travel expenses, hourly rate, overtime rate, extra hours rate, etc., are all potential parts of a pay package.
The question, "What's the rate?" can be answered many different ways, and is highly vulnerable to slick salesman talk. I personally believe that this question is wholly responsible for the horror stories I heard from travelers who worked for another company, and told me that the compensation they actually received was starkly different from the compensation they thought they were going to receive when they accepted the job.
Ask This Instead:
"If I take company provided housing, and no medical benefits,  what will my weekly gross and estimated net pay be for working 36 hours? And what amount is provided for travel expenses separate of the pay figures?"
Detailed questions like this are far better at obtaining the information you're really after. You don't have to ask this exact question, but your question should be specific, and it should capture the compensation variables you desire. You should get in to the habit of asking the same question of all companies so you can better compare pay offers.
Also, if you're taking a benefit in lieu of money, you'll want to know all the details. For example, if you're taking the company's housing in lieu of a lodging stipend, then you need to know the details of the housing being offered so you can compare it to other offers. A one bedroom, fully furnished apartment is usually much more expensive  than an Extended Stay. Such cost differences may affect the compensation you receive. Ultimately, you'll want to select the option that best meets your overall needs.
Don't Ask This:
"Do you provide free (insert anything here)?"
I hate to break it to you, but nothing is free. Everything costs money. The only source of revenue that a company has is the rate they're able to bill the facility for the nurse's time. EVERYTHING comes out of the rate. Some agencies say they offer free things, but ultimately it all comes out of the bill rate.
Again, you should focus on comparing the overall value of travel nursing pay packages offered by competing companies. For example, one company may say that they offer free medical benefits, but they may still have lower total compensation than another agency who charges for the benefits, even after the cost of benefits has been calculated.
Ask This Instead:
"Do you provide (insert anything here)?"
You certainly need to know if agencies provide the types of services you're looking for. Some agencies can provide rental cars and some won't. Some provide fully furnished apartments and some will only provide Extended Stay type hotels.
Again, all of these items should be viewed as services that agencies provide for a price. Your goal is to find out if they offer the services you're looking for.
Don't Ask This:
"Do you provide medical benefits?"
If medical benefits are important to you, then you certainly need to find out if the agency your speaking with offers them. However, asking a vague question will result in a vague answer. And when it comes to medical benefits, you need to know specifics.
Some agencies offer very low level coverage. It may not cover some of the services or medications you need. Or it may have very high deductibles.
Ask This Instead:
Can you email me a Schedule of Benefits for health insurance plan?
Again, if medical benefits are important to you, then you probably want to know what the coverage is like. Th Schedule of Benefits will give you a very good idea of what is being offered. It may also include links to websites where you can find out if the specific medications you take are covered as well as other specific information.
Your recruiter may not know what you're talking about when you ask for this. However, they should be able to easily find out and send you what you need.
Travel nursing can be made much easier and much more fruitful for travel nurses when they're armed with the right questions. Let us know if you have any helpful questions by posting in the comments section below!
http://blog.bluepipes.com/wp-content/uploads/2012/01/choosing_travel_nursing_agency_1.jpg
360
710
Kyle Schmidt
http://blog.bluepipes.com/wp-content/uploads/2013/12/bluepipes-logo-blog-7g7-300x137.png
Kyle Schmidt
Tips for Evaluating Travel Nursing Companies