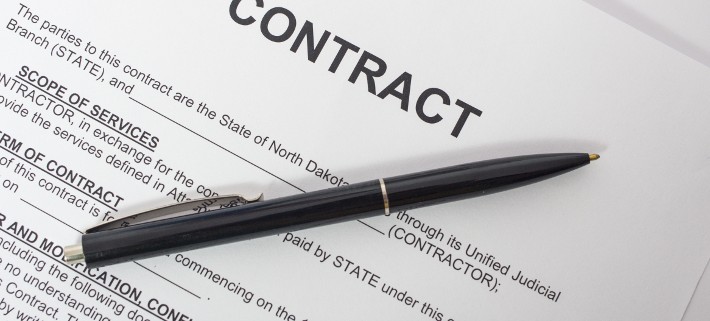 A travel nursing company must have a contract with a facility in order to send travel nurses to work there. Contract provisions differ from contract to contract. However, it is standard for the contracts to contain a common set of provisions. These provisions include things like the bill rate, solicitation clauses, liability insurance requirements, contract termination rules, shift guarantee and cancellation policies, compliance and record management policies, billing and collection policies, and a host of others. Some of these provisions have a direct impact on the travel nurse.
Make sure the travel nursing company has a contract
The most important thing to understand at this point is that agencies must have a contract with a facility in order to work with the facility. For the travel nurse, this means you shouldn't rely on an agency to get you work at a specific facility unless they already have a contract with the facility. If you're attempting to work in a specific state, or in a specific city, or in a specific hospital, you must be certain that the agency has the contracts necessary to get you there. Do not rely on a company that does not have the contracts already in place!!
Landing hospital contracts wasn't always difficult for travel nursing agencies
Landing these contracts is a priority for most agencies. In larger agencies, they have teams of Account Managers and high level sales executives engaged strictly in landing new contracts. In smaller agencies, this responsibility may fall to a single Account Manager or the company's top level leaders. In years past, landing these contracts was far less difficult than it is today.
There was less competition in the early days of the industry. There were simply fewer agencies providing the service. Hospitals received calls less frequently. As a result, they were more likely to entertain the notion of a new service provider, and working with multiple service providers, sometimes 100 or more, was the norm. Additionally, there was far less bureaucratic red tape in the early years of the industry. Contracts included fewer provisions and details. The decision-making process was streamlined and often times required a lower level of approval within the healthcare organization.
Competition makes landing these contracts more difficult today
These days, landing a new contract directly with a hospital is very difficult. There is far more competition because there are far more agencies in the business. Hospitals receive multiple calls daily from agencies seeking to land contracts. Hospitals are much less enthused to take those calls as a result. And perhaps the most profound change has been the proliferation of the Vendor Management Service (VMS) model.
The Vendor Management Service provides a very attractive service proposition for hospitals. Essentially, the Vendor Management Service is a single company that offers a centralized service that will allow the hospital to fulfill all of the hospital's supplemental staffing needs. Moreover, some Vendor Management Service's guarantee  the hospital that they'll staff a minimum number of the hospital's open supplemental staffing needs. This guarantee is typically ensured by a minimum staffing for payment clause. For example, the clause may allow the hospital to withhold payment for all services until a minimum of 98% of all the hospital's staffing needs are fulfilled. The hospital not only receives a guarantee to have all of their staffing needs fulfilled, but they also receive the added benefit of operating with one single contract, one single point of contact, and one single source of responsibility.
In order to guarantee this level of service, the Vendor Management Service will enlist the help of other agencies. These agencies are commonly referred to as Associate Vendors, or Sub-Vendors. The Associate Vendors enter in to a contract with the VMS to assist the VMS in supplying staff for one or more hospitals. These contracts have their own set of stipulations, but are relatively similar to the contracts between the hospital and VMS. However, the VMS typically charges a 1.5%-4% fee to the Associate Vendors, with most fees between 2% and 3%. One might deduct that this VMS fee would result in a lower pay rate for travel nurses working through an Associate Vendor. However, this is not always the case. I'll discuss this and the many other nuanced differences between Associate Vendors and VMS providers in another post.
Again, the main thing to remember is that agencies must have a contract to work with a particular hospital before they're able to place a travel nurse at that hospital. These contracts are extremely difficult to land. While it's not impossible for companies to land a contract on the fly when they have a great candidate for an open assignment, travel nurses would be wise to work only with agencies that have contract with the particular hospitals or within the particular cities they're interested in working.
http://blog.bluepipes.com/wp-content/uploads/2012/08/travel_nursing_contract_1.jpg
360
710
Kyle Schmidt
http://blog.bluepipes.com/wp-content/uploads/2013/12/bluepipes-logo-blog-7g7-300x137.png
Kyle Schmidt
Travel Nursing Company - Hospital Contracts