The nature of travel nursing is that you'll be moving to multiple locations across the country over the course of a year. Self storage is a convenient solution to make those moves easier, and it can help make the different living situations you'll encounter in different markets more manageable. Here are five things about self storage that travel nurses ought to know. [ This is a Guest Post from our friends at Storage.com. ]
1) Using Self Storage Solves that Unpredictable Space Problem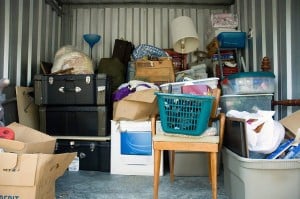 The primary benefit of using self storage is you never have to worry about running out of space at your residence. After all, you never really know just how much free space you'll have until you finish moving in. Having a self storage unit can solve any concerns of privacy and accessibility you might have with your temporary residence and/or people you'll be living with. Here are some examples:
Living in a Hotel:
When moving to a new city, you might have to spend a few days in a hotel until a more suitable residence becomes available. For example, if you are moving to an area and plan on taking over an apartment from a current tenant, but their move-out date is after you start working, you might have to find a place to stay until the time you can move in.
Whether you spend only a few days in the hotel or end up staying long-term, a hotel room has extremely limited space. Keeping belongings stored in your hotel room will further reduce your floor space and leave your belongings exposed. You don't want to store your belongings in your car, either. That will leave them more vulnerable to the elements, not to mention thieves.
However, if you use a self storage unit during your time in a hotel, you can rest assured that your belongings will be kept in a private and secure unit that only you have access to. This will also solve your problem of limited floor space, as you only need to keep your absolute essentials in your room.
Renting a Room:
The concerns of limited space and privacy also apply if you are renting a room in someone's house. In this event, your amount of at-home storage space is probably even smaller, and you have even less privacy since you are living in someone else's home. Also, you might not be the only boarder in the house. You obviously won't want to take advantage of your host's hospitality by leaving your personal belongings scattered around their home.
By moving items you won't need every day into a storage unit, they will be out of everyone's way and in a safe location. When you need them, simply stop by the facility and grab what you need. Having a self storage unit means you can keep your private belongings out of the house where they won't take up space and where you can access them as needed.
Apartment/Duplex/House:
Because it's difficult to determine how much free space you'll have once you finish moving in, you should have a backup plan for storing excess belongings you do not need to have in your residence on a daily basis. The apartment will seem much smaller with furniture, TVs, and other large items taking up space. It would only inconvenience you to have your belongings cramming all of the floor space. Many storage facilities offer 24-hour access, so you can access your belongings at any time as though they were being stored in a closet separate from your place of residence.
Sharing Space with Your Family:
Some traveling nurses prefer to bring their families with them when they travel to a new city. Of course, sharing a house or apartment with other people—and their belongings—will eat up even more living space. While you are getting settled, sort out the items you do not need immediately and put them in a storage unit until they are either needed again or you can find a larger place to stay.
The ultimate value of using a self storage unit is that you know what you're getting from the start, whereas at-home space and storage will vary from city to city, assignment to assignment.
2) How Self Storage Helps During Your Assignment and Time Off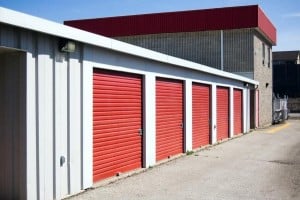 It's not uncommon for traveling nurses to take some time off after each assignment. Some nurses like to spend their off time out of town while others prefer to return to their hometown and remain there until their next assignment. Since you still spend a significant portion of your year in your hometown in this case, there's no sense in hauling everything you own back and forth, making the exact same move again and again.
If you do not absolutely need a particular item while you are away on your next assignment, you can keep it in your storage unit in your hometown instead of taking it with you. This in turn means you'll have fewer items to transport cross-country, fewer items to move into your temporary residence and fewer items to haul back home. The less you need to transport back and forth, the better.
Having a storage unit will also benefit you if you decide to spend your time off out of town every now and then. You'll have the comfort of knowing your possessions are secure during your absence.
Why should you use a self storage unit while you're out of town instead of just keeping everything inside your apartment? If you are taking an extended vacation before your next assignment, you run a higher risk of burglary since there will be little to no activity inside your home. If you have a self storage unit to keep your valuable items in while you're out of town or on the job, you can rest assured that your possessions will be locked away inside a facility where people visit and work on a regular basis.
The sight of regular activity and around-the-clock security features deters thieves. The cost of replacing everything you own far outweighs the cost of renting a self storage unit for a couple of months.
When looking for a self storage unit in your hometown, look for a facility that offers 24-hour access. When moving—whether leaving town on a quick vacation during your off time or returning from an assignment—you might not be in town until late in the evening. Renting a storage unit at a facility that offers 24-hour access means you can enter your unit and grab whatever items you need no matter the time of day.
3) What You Can Put in Your Self Storage Unit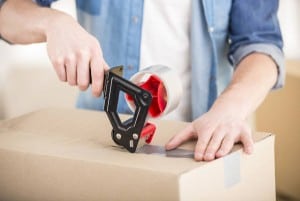 Seasonal Items:
The first items to consider putting in storage are the ones you do not use on a regular basis. For instance, if it's the middle of summer or if you're assigned to a hospital in the south, your winter clothing and equipment will only take up space. Coats, scarves, gloves, shovels—all consume closet space unnecessarily during the warmer months of the year.
At the same time, you don't want to get rid of your gear because your next assignment might take you up north or to the Midwest in the winter, in which case your summer gear would take up much needed space. With a self storage unit, you can circulate your seasonal belongings in and out to ensure optimal closet space no matter where your assignment takes you.
Furniture:
Extra furniture is also worth putting into storage because of how much space it can take up during certain assignments if you end up living in a smaller space. Your residence probably won't have the same square footage every time, so if you end up with a smaller house or apartment now and then, you can simply put your furniture in storage.
Automobiles:
Not every apartment or residence has a garage or lot for tenants to park their vehicles. If you end up going out of town for a while, you won't want to leave your vehicle in the open and unattended. Did you know many self storage facilities will allow you to park your automobile on their property? Here are the three forms of automobile storage offered at many self storage facilities. They differ in price and only some facilities offer all three.
Outdoor: This is the cheapest form of vehicle storage. You park your vehicle in a lot specifically set aside for tenants to park their automobiles.
Covered: Covered vehicle storage is identical to outdoor vehicle storage except that the automobiles are parked underneath a raised roof to protect them from prolonged exposure to sunlight, precipitation, and other weather-related elements.
Indoor: Indoor storage is the most expensive of the three, but it offers the greatest conveniences. In this case, your storage unit functions as a garage, and you park your vehicle inside. Now you can be guaranteed that your vehicle will be sheltered from the elements.
4) Security Features You Should Look for in a Self Storage Facility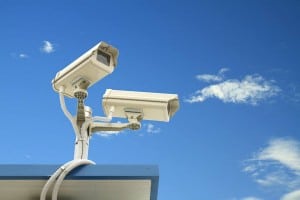 The self storage industry is like any other, not every facility is identical in terms of what they offer. Facilities differ on what unit sizes they offer, the availability of units of certain sizes, and any storage amenities they offer to make your tenancy go smoothly. When looking for a storage facility, consider selecting one with the following features:
Video Surveillance:
Most self storage facilities these days feature around-the-clock video surveillance to keep an eye on the property grounds even when the staff has gone home for the night. The sight of cameras can ward off any funny business.
Gated Access:
It's a good idea to rent from a facility with a fenced perimeter so that not just anyone can walk in. You should also verify that the facility of your choice has an electronic gate. This means the gate will not open without a private access code known only to the staff and tenants of the facility. You can rest assured that nobody can enter without authorization.
24-Hour Access:
One of the benefits of electronic gated entry is that tenants have 24-hour access to their belongings. This is very beneficial for traveling nurses who are using self storage. With 24-hour access, you can enter your storage unit at any time of the day, even when getting off work after a late shift.
Location Proximity:
Of course, what is the point in having a self storage unit to store and access your belongings if you need to go clear across town in order to reach it? For traveling nurses, the ideal facility will reside somewhere between your residence and the hospital.
5) Why You Should Invest in a Self Storage Unit with Climate Control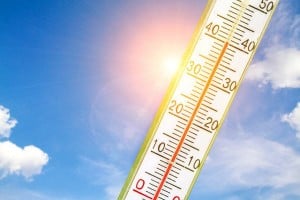 When storing personal belongings during your assignment, you should always consider the fact that some items you are storing may require special conditions for long-term storage.
Climate-controlled storage units allow the self storage facility to control the temperature and humidity levels inside a storage unit, a comfortable level of 55-85°F, will help avoid sensitive materials from becoming damaged.
You should always keep the climate of your assignment in mind while you are relocating and determine how it can negatively affect certain items if stored improperly. If you're assigned to an area in the south, the temperatures will be hot and humid; if you're assigned in the north, it would be very cold; and in the Midwest, the temperatures tend to swing between extreme hot and extreme cold depending on the season. Sudden changes in temperature can fry the circuitry in electronics, cause rust to develop on metal surfaces, form cracks in wooden furniture, form mold on fabrics, and can warp photographs.
By keeping these tips in mind when you are looking for a self storage facility during your next assignment, you can be sure that you will find a storage unit that best suits your storage needs. Even if you do end up with some spacious housing options, having a backup resource for clearing out clutter never hurts.
About the author:

Storage.com is an online resource where you can search, compare, and reserve storage units in minutes! Look up units by city and pick the one that best fits your needs!
All images have either been provided by a listed organization or are licensed under the Creative Commons.
http://blog.bluepipes.com/wp-content/uploads/2015/09/travel-nursing-storage.jpg
360
710
Kyle Schmidt
http://blog.bluepipes.com/wp-content/uploads/2013/12/bluepipes-logo-blog-7g7-300x137.png
Kyle Schmidt
5 Self Storage Considerations For Travel Nurses