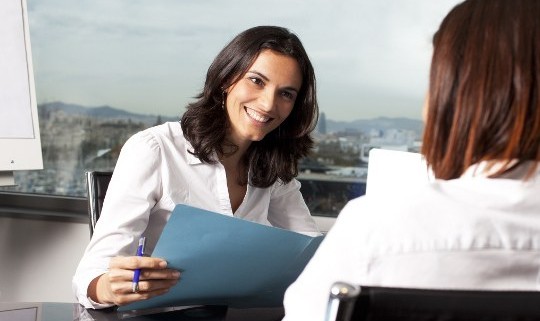 Writing an effective nursing resume summary is easier said than done. Studies show that recruiters spend mere seconds reviewing a resume and these days that's after the resume has made its way through the applicant tracking system. An effective nursing resume summary is concise and easy to read. It correlates the candidate's experience with the job description in question. And it piques the reader's interest to the point that they will continue reviewing the resume in greater detail.
How long do recruiters spend reviewing a nursing resume?
A 2012 study conducted by the Ladders found that recruiters spend 6 seconds reviewing a resume. That's right, 6 seconds. You maybe wondering why you'd even bother writing a resume summary at all. Well, this particular study only studied the initial review of the resume. Initially, recruiters typically go straight to a review of the last two jobs held by the candidate. They want to know immediately if they are working with a candidate that has experience in the particular job capacity in question. So they look at the job title and the dates of employment. Recruiters also focused on the employers and education of the candidates.
BluePipes: Professional Networking and Career Management Tools for Healthcare Professionals
Of course, this study was conducted on recruiters reviewing the resumes of general professionals as opposed to professionals in the healthcare field. We'd expect slight variations from recruiters in the healthcare field. They may look for specialties, licenses and certifications in addition to these other attributes. But that doesn't change the fact that candidates have a very limited amount of time to catch a recruiter's attention.
If recruiters see some or all of what they're looking for in an initial review, then they may give the resume a closer look. Even then, the resume may only receive 20 seconds total. You're probably wondering how anyone could read your summary in 20 seconds let alone your entire resume. Well, they're actually reviewing it as opposed to reading it. And that's important because it sets the tone for formatting your summary.
How should your nursing resume summary be formatted?
Like the rest of your resume, your summary should be concise and easy to read. The reader should be able to review it quickly and pick up on the keywords and concepts that they're looking for. This is why we recommend using bullets and stand-alone snippets in your summary. By doing this, you're playing to the realities of the review process.
Most summaries are written in paragraph form. This is fine for conveying large volumes of information in a more compact space, but it assumes that the reviewer is actually going to take the time to read it. Unfortunately, they will not do this in the vast majority of cases. Therefore, a summary written as a big, long paragraph may prevent the reviewer from picking up on the key points or distract them from even reviewing it at all.
By contrast, a summary written with bullets and stand-alone snippets allows the reviewer to quickly scan this section and easily pick up on the keywords and points you're making. You might include a quick snippet from an online evaluation or professional endorsement and provide a link to the site where the rest of the information can be reviewed. You may also provide a brief overarching summary of your skills in bold print and then provide bullets for the rest of the information you're seeking to convey.
What should be included in your nursing resume summary?
There are many possibilities for your summary and there is no exact science as to what to include. Different people will have different cards to play based on their level of experience and the specifics of their job search. The only certainty is that you should always due your best to match your skills and the information you convey on your resume with the qualifications and job description in question.
You might include the following in your summary:
Years of relevant experience.
A summary of your qualifications for the job in question.
A sense of your work or management style.
Personal characteristics that make you a good fit for the job and/or company.
Professional achievements.
Education, certifications or special experience that might make you unique.
Measurable improvements that you've made for previous employers.
Accolades or awards that you've received from previous employers.
When considering what to write in your summary, do your best to avoid stand-alone cliches like "team player" or "results oriented". Instead, try to convey these concepts with concrete examples. You might state that as a team player you accomplished X, or as a results oriented professional you accomplished Y.
Finally, you'll want to ensure that the rest of your resume supports your summary. Remember, your goal is to convey as much information that's pertinent to the job in question. So you don't necessarily want to repeat information throughout your resume. As a healthcare professional, you have no shortage of highly technical skills and diverse job duties to convey so making sure your resume isn't repetitive shouldn't be a problem.
Sample Nursing Resume Summary
Below is one example of a summary:
Summary
Registered Nurse with over 7 years of critical care experience. Specialized practice in cardiovascular surgery, post-operative recovery, and intensive care.
Extensive experience and thorough understanding of pathophysiology and pharmacology of critically ill patients.
Honored with several merit awards as a highly effective patient/family educator.
Promoted to Charge Nurse as a respected team-player with demonstrated leadership skills.
Current member of the American Association of Critical Care Nurses (AACN) since 2008. AACN Ambassador since 2011.
http://blog.bluepipes.com/wp-content/uploads/2013/10/effective_nurse_resume_summary_1.jpg
360
540
Kyle Schmidt
http://blog.bluepipes.com/wp-content/uploads/2013/12/bluepipes-logo-blog-7g7-300x137.png
Kyle Schmidt
How to Write an Effective Nursing Resume Summary