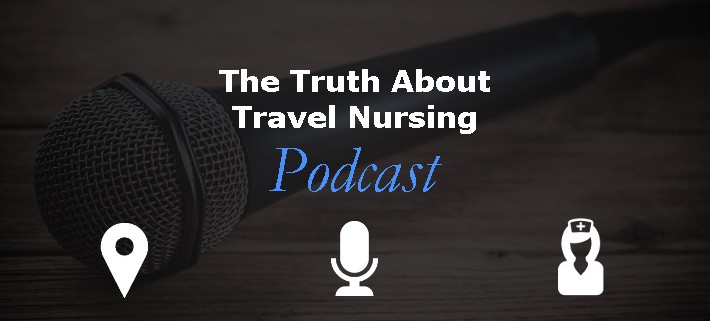 Podcast: Play in new window | Download | Embed
Subscribe: iTunes | Android | RSS
Hey everyone, welcome to the truth about travel nursing podcast. My name Is Kyle Schmidt and I am your host, and this is episode 20 of the podcast. In this episode, we're going to discuss x different options for travel nurses who are seeking their own housing. [Please note that this is a transcript of a podcast episode. As such, grammar and spelling are not optimized for written content.]
In episode 13 we discussed how to decide between company provided housing and securing your own. We discussed the advantages and disadvantages of company provided housing. We also discussed the financial considerations and the risks that you take when you secure your own housing. We'll probably reference some of the things we discussed in that episode throughout this episode, so if we touch on something briefly that isn't quite clear, or maybe you want a little more information on, then be sure to listen to episode 13 or visit the show notes page for that episode at blog.bluepipes.com/episode13.
Okay, each of the tools and services that we're going to discuss today can help travel nurses find and secure lodging. However, they each have their differences, strengths and weaknesses, so we're going to cover each of them in detail so you'll have a better idea of how to get the most out of them and find the options that will work best given your unique circumstances.
Extended Stay Hotels for Travel Nurse Housing
The first option we want to discuss is Extended Stay Hotels. Now, here we're talking specifically about hotels that are owned and operated by the company Extended Stay Hotels. There is an important distinction here because Extended Stay Hotels is the name of a hotel company that operates several brands of hotels including Extended Stay America Hotels and homestead suites. At the same time, many people use the term Extended Stay to refer to any hotel that offers home-style amenities. For example, if a hotel room includes a kitchenette and refrigerator, then it's commonly called an Extended Stay…and I think it's important for travelers to recognize this difference.
The reason is that I think it's important for travelers who are going to use these options to know which companies they're working with. Because the more you work with a company, the more likely they are to give you rewards and perks that could save you time and money. This is especially true if you're planning on using these services for a long period of time.
So with that in mind, let's take a closer look at Extended Stay Hotels, the company. This is a private hotel company operating more than 680 hotels across the US and Canada. They own the following brands: Extended StayAmerica, Homestead Studio Suites, Extended Stay Deluxe, StudioPLUS, and Crossland. The vast majority of their hotels are fitted with amenities and services that are designed to give customers the comforts of home on the road.
Almost all of the rooms will include a 2 burner stove, microwave, refrigerator, dishwasher, pots, pans, cutlery, a toaster and coffeemaker. The hotels typically have on site laundry services like coin operated washers and dryers. They often include free wifi and they typically allow pets. Now, it's a good idea to confirm what amenities are provided before booking a room, but this is what you can expect for the most part.
Clearly, these are good option for travel nurses because they are pretty much fully furnished, out of the box, ready to go options. But, what about the cost? Well, for starters, each of these properties is different than the other in terms of quality and therefore cost. For example, the Extended Stay Deluxe has a little more to offer and they're typically nicer than the Extended StayAmerica properties. So, they're a little more expensive.
This is important to know so that you can know what to expect out of the property. Also, you can look for all the potential properties in one location or area. It's easy to just look up Extended Stay hotels in a given area and forget to look up the rest, all of which could be potential option for you.
Negotiating With Extended Stay for Travel Nurse Housing
Okay, so when it comes to pricing, most people will just go online and find a rate quote from the property website. Or they'll go to priceline or some service like that and look for the best deals. This is fine if you're staying for a few nights or less. But if you're staying for more than week, then you absolutely must call the hotel directly and speak with a manager who will often be willing to negotiate the price.
This is true for any hotel, but it's particularly true for Extended Stay hotels. You can get huge discounts on stays of 30 days or more. For example, I worked with an Extended StayAmerica property in San Jose, California area that had a regular room rate of $80 per night. That would come out to approximately $2400 per month. However, we were able to get a room there $850 per month. That's nearly 66% off.
Why? Well, there are a lot of additional costs involved with renting rooms out nightly. So when someone can stay long term, there is a huge cost savings.
So I can't stress enough how important it is to call the property directly. Please do not rely on coupon codes to get discounts when you're staying for more than week and certainly not when you're staying for more than 30 days. These coupon codes typically provide no more than a 10% discount and as we just discussed, it's possible to get much higher discounts than that.
Just give the property a call and ask to speak with a general manager. Let them know your situation, that you're a travel nurse and that you will be staying for 3 months. They should be more than ready to negotiate with you.
It's also important to point out these discounts require that you meet your end of the bargain. For example, if the regular rate was $80 and you negotiated that down to $50 based on the promise that you'd be there for 30 days or more, and then you only stay there for 15 days, they're going to charge the difference to your credit card for the number of nights that you did stay. In this example, that would be $30 per night for 15 nights, which is $650. So be sure to keep that in mind.
Another thing to know about staying in hotels for longer than 30 days is that all the taxes you pay on the room are typically reimbursed. Why? Because as soon as you stay for longer than the 30 days, it's no longer subject to taxes that apply to short term hotel stays….this includes sales tax as well. Some hotels are really good and they will just automatically reimburse you for the taxes, but sometimes you'll need to ask and you may even need to fill out some paperwork. So this is important to inquire about at the outset. Always ask these hotels how they handle the tax reimbursement so you know what to expect.
Finally, these options are also nice because they can be set up to charge your credit card on a daily basis. By contrast, if you get an apartment, then you'll need to pay the deposit and first month's rent in advance. You may not have that kind of money, so these hotels are one option that you can look into.
Okay, so there are many other hotels that offer this sort of home-away-from-home experience beyond just Extended StayAmerica. For example, MainStay Suites, Candlewood Suites, Residence Inn, StayBridge Suites, TownPlace Suites, SpringHill Suites, and many more. We'll include links to these websites on the show note page. You can also Google "hotels with kitchens" along with your destination city and state and you should have no problem finding them.
CraigsList For Travel Nurse Housing
Okay, so that should set you well on your way with these extended stay type hotel options. Now let's shift gears and talk about some ways to find housing options. We're going to start by discussing Craigslist. While Craigslist is an old school website, it's still one of the most useful ways to buy, sell, and advertise things online. The last time I checked, Craigslist was still among the top 10 most trafficked websites on the internet, so that's a lot of traffic.
You can look for housing, sublet opportunities and shared living situations. You can also post a housing wanted advertisement to solicit options. In the ad, be sure to mention that you're a travel nurse, people love that because nursing a trusted profession that pays pretty well. Craigslist is a great place to find the obscure gems that you may not be able to find elsewhere. Things like in-law quarters or guest houses can often be found on craigslist and they're often very reasonably priced.
Now, when it comes to Craigslist, it's always important to use caution. There are no ratings on craigslist, it doesn't require any sort of user authentication, and it's a very loose system for all intents and purposes. So there are some scammers that use. So never send money to anyone and use cuation when meeting people in person. Also, never divulge any of your personal contact or financial information on craigslist unless you're purchasing services from craigslist itself…for example, there are some paid advertisement options that you can purchase directly from craigslist…it's the users we're talking about using caution with.
Airbnb, HomeAway and TripAdvisor for Travel Nurse Housing
Okay, so the next several options that we're going to discuss are all a part of what is called the "share economy". These are services that allow people to share the stuff they own for a price. Obviously, housing is something that people can share for a price.
So AirBnB is probably the most well-known option in this space. You can find it airbnb.com. The site started on the premise that every vacant bedroom is potentially a vacant room for rent. All it requires is an owner that is willing to rent it out and a buyer that's willing to rent it. So, the company built a platform to facilitate that process.
The platform requires users to register for the site. It has features that allow both buyer and seller to rate one another. It has since grown to include a lot of vacation rentals as well, so you can rent full homes, condos and apartments.
Another option in this space is called HomeAway.com. HomeAway also owns a couple of other similar companies including VacationRentals.com and VRBO.com which stands for Vacation Rental By Owner. As the names imply, HomeAway got its start as a platform that helped vacation property owners link directly with consumers. These days, you'll find that property management companies use these sites as well.
Finally, tripadvisor, which has tons of different vacation related services, owns a couple of vacation home rental sites as well. For starters, they have a "vacation rentals" tab right on the tripadvisor website. They also own a website called FlipKey.com which pretty much does the same thing.
These sites are all fairly similar to one another. However, airbnb is currently a little more popular in major metropolitan areas while the others are a little more popular in vacation destination areas. That has a lot to do with how they each got there starts. And this may change over time as they all make attempts to increase their market shares.
But right now, there isn't a ton of cross-over between the sites. In other words, they don't have a lot of duplicate listings. I saw a recent article that said only 40% of all listings can be found on both homeaway and airbnb. So, it's really worth your while to check both sites.
The real question is whether or not you'll find something that's reasonably priced. And that's going to depend. First, if you're staying in a hotel for a night or two, then you can definitely use a site like airbnb to find a less expensive alternative with a full kitchen which allows you to save even more money by grocery shopping instead of eating at restaurants. You find a room at someone's place or you can get a whole condo or apartment for less than you would spend on a hotel room.
Where things get a little dicey is when you try to use these services to secure housing for your entire assignment. That's actually considered a long term stay for these places. These places tend to be priced between what you would pay in the rental market and what you would pay for a hotel room. So the daily rates are typically too expensive when you multiply them out over the course of an entire month.
You'll need to check to see if you can bring the price down by negotiating. A lot of the owners aren't open to negotiating, but many are. We've had many travel nurses comment on blog posts or contact us to let us know that they have had excellent luck using these sights to great places to stay for a reasonable price. So, simply contact the owner and see if they're open to it.
Also, it's important to know that you may have difficulty finding a place that is available for the entire duration of your assignment. Unless the place is booked solid, it's still a good idea to contact the owner and see if they might be open to negotiation to get a longer term tenant in there. They can always give the scheduled renters a cancellation notice in advance.
Travel Nurse Housing Groups on Facebook
Okay, so that's what you can expect from the share economy websites, now let's take a look at what facebook has to offer when it comes to finding travel nurse housing. You may not be aware but there are a couple of facebook groups dedicated to travel nurse housing.
The biggest one that I'm aware of is called Travel Nursing: Places/Rooms For Rent. It has over 7000 members and is moderated by a recruiter who works with RNNetwork. Owners can post their housing options, travelers can inquire about housing options and potentially get feedback from the community. The group is free and claims that it always will be. It's also a closed group, which means that only group members can see your posts.
There's one other big facebook group dedicated to housing and the name of that group is Travel Nurse Housing – The Gypsy Nurse. This one has a little more than 5000 members and it's moderated by Candy Treft who owns a travel nursing website called thegypsynurse.com. This facebook group operates in much the same way as the other. However, it is an open group which means that all your posts in the group are viewable by the public at large and all your activity in the group gets pushed to your activity feed…so your friends might get updates indicating that you just posted something in the group. To the best of my knowledge, this facebook group is currently free to post although that may change.
The facebook groups can be useful. They're good for getting feedback from other travelers who may have experience the same location you're searching in. And of course, you can find housing. The difficulty is with the way that facebook groups work. Groups have a news feed. A new post will be published at the top of the news feed. Every time there is a comment on a post, then that post gets pushed to the top of the news feed. This results in advertisements for housing getting pushed down the feed really quickly.
Now, there is a search feature that lets you search inside the group. But the search feature is pretty weak when it comes to finding listings for available housing. Facebook's search feature is really touchy, and there is no way to sort results, find posts by date, or anything like that. The point is that It can be really difficult to find suitable options. If you search, the results may not show up.
Travel Nurse Housing Websites
Okay, so those are the main travel nurse housing facebook groups, now let's talk about some websites dedicated to listing housing options for travel nurses. The Gypsy Nurse website has a housing page. It can be found at housing.thegypsynurse.com. It looks like it has about 100 listings on it, so it might be worth a look.
The website travenursingcentral.com has a housing section as well. Theirs has nearly 2,000 listings so it might be worth a look as well. I think that one problem you might run into on both sites is that they're not updated regularly so the listings may be stale or outdated.
Now, there are some other housing related websites that appear to be dedicated to travel nursing, but they're really just subsidiaries of larger services. There's nothing wrong with this, but it's good to know nonetheless. For example TravelingNurseCorporateHousing.com is owned by a company called Corporate Housing By Owner. Basically, this service buys up domain names in tons of different categories and then advertises all of their listings on all of the pages.
Services That Help Travel Nurses Secure Housing
Furnished Finder for Travel Nurse Housing
So those are some of the websites that are dedicated to travel nurse housing. Next, let's talk about a couple of services that are dedicated to housing for travelers. The two we're going to discuss are Traveler's Haven and Furnished Finder.
Again, these are services that are dedicated to housing for travel professionals. They're quite different from one another though. Furnished Finder works directly with you as a traveler. Their minimum lease is 3 months. If you have a contract that's shorter than that, then they will recommend an Extended Stay, in which case, you're probably better off securing that on your own.
Anyway, Furnished Finder has researched tons of apartment complexes throughout the country and they have agreements set up with them for short term leases. This takes away one of the roadblocks for you, which is finding apartments that will accept short term leases.
Additionally, it's possible that Furnished Finder has been able to secure favorable rates at some of the apartments they work with because they do so much business with them. This is another thing that Furnished Finder could potentially help you with. Travelers are often surprised to find that apartment complexes charge premium prices for short term leases…so If Furnished Finder is able to avoid that cost, then you can save some money.
So, the way it works is that you as the traveler find the housing. You can search for it on their website using the "Property Search Map". This map will display locations that they work with and that they know will provide short term leases. You can also submit a property request form on Furnished Finder if you're not finding something that you're interested in on their map.
Now, I have also heard that you can do your own research by using sites like apartments.com or anything else for that matter to try and find complexes that will do short term leases that aren't on the FurnishedFinder map. If you find one, you can provide the information to Furnished Finder and they will see if they can get everything set up for you and potentially work a deal with the complex.
Now, once you've located the housing you're interested in, you can either call them, or you can fill out a brief rental application online. From there, Furnished Finder will essentially take care of all the legwork, so that's one of the services they provide. So, first, it helps you find apartments that accept short term leases and it then coordinates everything so it's move in ready for you. This means that they complete all the paperwork, set up the furniture rental for you, and set up the utilities.
Once everything is set up, they will charge your account on a weekly basis for the cost of rent and all the other items like furniture and everything else. So that's another service. You don't actually have to pay the first month's rent up front. So if you don't have the money to cover the first month's rent, then this would be a useful service. It's important to note that you will be responsible for the security deposit. The Furnished Finder representative that I spoke indicated that they do not pay security deposits.
Of course, there are fees for all of these services. For starters, they have a standard service charge of $149 per month for individuals and $99 a month for roommates. They also charge either a credit card processing fee or an ACH fee. So if you set up to pay with your credit card then you'll get charged the credit processing fee and if you set up payment through your bank account, then you'll get the ACH fee. The credit fee is 3.75% and the ACH fee is 1.5% of the total cost of the unit. And they charge this all on the first payment of the contract.
That can come out to a couple hundred dollars, so be sure you're aware of this fee. For example, I selected a property from their map on Sacramento California and the total cast for everything including furniture was 2475 per month. Multiply that by 3 for a 3 month contract and calculate the 3.75% fee and it over $270.
Now, another potential fee to watch out for is their cancellation fee. If you go on to their site and initiate the process of applying for an apartment complex, there will be $199 fee for cancelling the process. I'm not certain exactly when this fee kicks in, but it's definitely worth figuring out before you start the process.
Okay, so there are some other financial issues to be aware of with Furnished Finder. First, they allow up to $100 per month in utility cost. If you exceed $100 per month then they charge you for the difference. Also, they don't pay for pet deposits or apartment deposits, so you'd be responsible for those. They also do not provide cable TV services, so you'd have to set that up on your own. Finally, there is no contract cancellation protection. Technically, your name is on the lease, so you're the responsible party when it comes to the financial issues. So if your contract gets cancelled in week 5, you could potentially be on the hook for the rest of the apartment costs. Of course, this would be the same if you rented the apartment directly from the complex….as we discussed in episode 13 of the podcast, this is one of the risks of providing your own housing and signing a lease.
TravelersHaven for Travel Nurse Housing
Okay, now let's talk briefly about TravelersHaven. This service doesn't typically work directly with travelers. Instead, they typically work directly with agencies. I say typically, because back when I was recruiting I worked with them a few times and one of those times they worked directly with one of my travelers. I've also heard that they were considering the possibility of working directly with travelers, but I'm not sure if they do that yet.
Anyway, if you work with TravelersHaven, then it'll most likely be through your agency. Basically, TravelersHaven allows agencies to outsource everything that's related to housing. This presents several advantages. First, the agency could benefit from lower housing costs. Because travelers haven works with so many travelers they're in a better position to negotiate deals with the complexes.
If you recall from episode x, we discussed how the biggest travel nursing agencies could get an advantage over smaller agencies by negotiating volume discounts on housing and other services. Well, travelers haven can potentially get smaller agencies similar price breaks. Moreover, travelers haven can help agencies avoid cancellation costs. Again, when a contract is cancelled, the agency is still on the hook for the lease is they have one. This is a huge expense. TravelersHaven could potentially fill that unit with another traveler because they work with so many travelers they'll have a better chance at doing this than the agency would on its own.
So, with Travelers Haven you may not be using this service directly as a traveler, but your agency might in which case you could come in contact with them. Again though, they may work with individual travelers, you'd just have to check in with them to find out.
Furniture for Travel Nurse Housing
Okay, so let's move on to talk about furniture. I mean, if you're going to get an apartment, then you'll probably want it to have at least a little furniture. There are furniture rental services that you can look into like Brook Furniture Rental or Aaron Rents. These services are pretty expensive though. The can run from $350 per month to $550 or more depending on what you rent. But, they do deliver and set everything up.
If you're looking for a more economical approach, then you can look into buying stuff off of Craigslist and then reselling it when you leave. You can find things for dirt cheap on craigslist. Or even ikea can be a better option money wise than a furniture rental. You can save money and then sell or give the items away when you leave. It's quite a bit more work to do it this way though, so you'll have to decide if the savings is worth it.
Getting Hotels For Cheap
Okay, so the last thing I wanted to discuss in this episode is hotel services that can help you save money when you need a hotel for a few nights or less. Hotel Tonight is the service that might be able to offer the deepest discounts because they're all about last minute bookings. So you wait until the day you want to book in order to book and supposedly you get really good rates. This can backfire of course if there are no vacancies…so it's sort of a dice roll.
Other popular options include Priceline, Hotels.com and Hipmunk. We'll link to blog post titled 59 apps to help travel nurses simplify, save money and have fun which discusses all of these services.
Okay, so that's it for this episode. We've covered a lot of information here and we've really only scratched the surface on this subject. As always, we'll have the transcript available on the show notes page as well links to all the stuff we talked about today. The show notes page can be found at blog.bluepipes.com/episode20. If you have any questions, comments, additions or corrections, then we'd love to have them on the show notes page. While you're there, be sure to create your free BluePipes account so you can take advantage of all the great services designed to help you simplify your travel healthcare career.
If you've been enjoying this podcast, then please provide a review on whatever platform you're using to listen on whether it be itunes, stitcher or anything else. It really does go a long way in helping us get the word out so more travelers can benefit from this information and we can keep the show going.
We look forward to the next episode and until then, have a safe and prosperous travel healthcare adventure!
Links:
59 Apps To Help Travel Nurses Simplify, Save Money And Have Fun
Traveling Nurse Corporate Housing
Travel Nursing Central Housing
Travel Nursing: Places/Rooms For Rent (Facebook Group)
Travel Nurse Housing – The Gypsy Nurse (Facebook Group)

http://blog.bluepipes.com/wp-content/uploads/2015/02/podcast-1.jpg
360
710
Kyle Schmidt
http://blog.bluepipes.com/wp-content/uploads/2013/12/bluepipes-logo-blog-7g7-300x137.png
Kyle Schmidt
TTATN 020: Services To Help Travel Nurses Find Housing