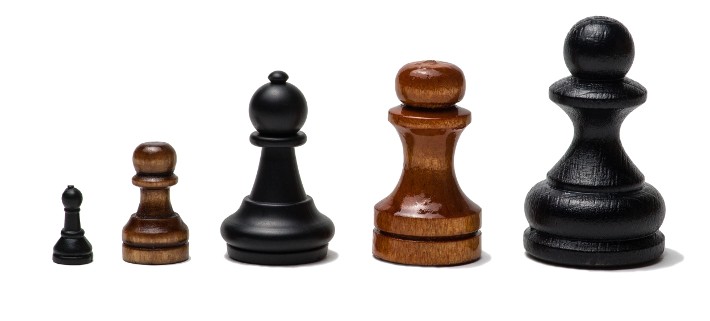 Understanding Travel Nursing Companies
There are hundreds travel nursing companies and there are over a thousand healthcare staffing companies engaged in PRN, Locum Tenens, travel nursing, and travel allied combined. In a general sense, they all operate the same exact way. They have contracts with hospitals. They send their healthcare staff to the hospitals. They bill the hospitals for their staff's time. They keep a cut of the money they collect and they pay their staff the difference. However, there are differences between agencies that can have an impact on travel nurses. In this post, we'll describe our preferred method for categorizing agencies.
Now I'll admit that fitting agencies into categories can be a bit unfair to them. The categories characterize the agencies, and these characterizations may not always be 100% accurate. However, categorizing the agencies provides a framework that helps us understand their challenges, advantages, disadvantages, and organizational differences. Understanding these issues will assist you in getting the most out of your travel healthcare experience.
Perhaps the most common method of categorizing agencies is by size. For all intents and purposes, there are large, medium, and small agencies. I'm not going to demarcate these agencies using some sort of arbitrary aspect of the industry like annual revenue, or number of employees. Instead, we'll focus on describing the organizational and operational differences, and how those differences will impact travel nurses.
Large Travel Nursing Companies
The largest agencies in the business include companies like American Mobile, Cross Country, and On Assignment. Some of these companies are publicly traded on stock exchanges, and others remain privately held. Some of them have annual revenues near or above $1 billion. Despite all of the negative press they receive, they're big for a reason. They're good at what they do.
Almost all large agencies have highly structured internal staff organizations with specific teams responsible for handling each aspect of the business. Account Management teams are responsible for serving current client (ie hospital) needs, and signing up new clients. Travel nurse housing departments are responsible for finding and securing housing for all employees requiring this service. Travel departments handle any flight arrangements or transportation details. Compliance and credentialing departments handle all issues pertaining to required documentation. Payroll teams handle all issues pertaining to payroll. Benefits teams handle all issues pertaining to company provided benefits. Recruiters are responsible for contacting and signing up new traveler. And often times there are even customer service teams to handle all inquiries from travelers currently working with the company. The important thing is that everyone stays in their lanes in an effort to achieve maximum operational efficiency.
Small Travel Nursing Agencies
Organizationally, small agencies are almost the exact opposite of large agencies. Small agencies typically have less than ten internal employees, and often times less than five. They can be managed from a home office or a tiny 100 square foot office space. Duties often overlap. Sometimes, your travel nurse recruiter may be responsible for everything including credentialing, housing, benefits, and certain aspects of payroll like time card collection. It's also common for the owner of a small staffing company to maintain responsibility of the recruiting and account management aspects of the business, while employing one or more assistants to handle the various other details.
Medium travel nursing agencies
There's a reason that medium agencies are being described last. They're kind of a cross between the large and small agency. Medium agencies may have anywhere from 10 to 80 internal employees. Organizationally, they may have a structure that is very similar to a large agency. However, they may be unable to adequately manage spikes in volume so, like the small agency, duties can often overlap. For example, let's say a medium-sized agency brings on 10 new travel nurses in a 2 week period. Their credentialing team may become overwhelmed, which would require the recruiters to step in and provide assistance. All that said, some medium agencies may also have an organizational structure similar to that of small agencies. In this case, the recruiter is typically responsible for everything, but may have an assistant or two to help with all of the clerical, scheduling and research issues.
How does all of this effect the travel nurse? We'll discuss that in our next post!
http://blog.bluepipes.com/wp-content/uploads/2012/08/travel_nurse_agency_size.jpg
360
710
Kyle Schmidt
http://blog.bluepipes.com/wp-content/uploads/2013/12/bluepipes-logo-blog-7g7-300x137.png
Kyle Schmidt
Why Travel Nursing Company Size Matters for Travel Nurses