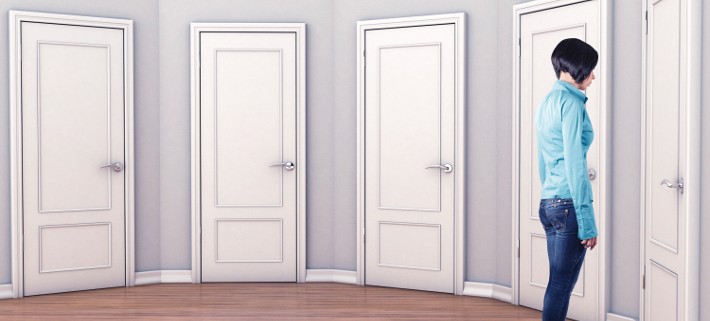 I often see travel nurses and recruiters debate whether or not travel nurses should work with multiple agencies. The simple answer is Yes! You should work with several agencies. In my opinion, you should work with at least 3 agencies, more if you intend to travel the country far and wide. In fact, for best results, you should work with as many agencies as you can possibly handle.
Why Should Travel Nurses Work With Multiple Agencies?
There are 3 main reasons travel nurses should work with multiple agencies. First, different agencies work with different hospitals. Therefore, they have access to different jobs. As a result, working with more agencies maximizes your exposure to the job market.
Second, working with multiple agencies improves a travel nurse's negotiating power. The more options you have, the more negotiating power you have. In negotiation speak, options are often referred to as your "Best Alternative to a Negotiated Agreement". You can discover more about this topic in our free eBook, "How to Negotiate the Best Travel Nursing Pay Packages".
Third, working with multiple agencies provides you with a safety net should something go wrong with your current situation. Travel nursing contracts can get cancelled and agencies that seemed wonderful at first can end up crossing you in a way that's just plain unacceptable. In such cases, it's always important to have backup plans ready to go so you can hit the ground running.
Is getting submitted by multiple travel nursing agencies really a problem?
Of course, agencies and recruiters will tell you not to work with other agencies. It's in the agency's best interest for you to work with them only. They'll offer seemingly convincing arguments in their defense. My favorite is the one about how hospitals "frown upon" candidates being submitted by multiple agencies.
It is EXTREMELY rare for this to be of any consequence whatsoever. I'm not saying that there are never any consequences, I'm just saying that it's very rare. However, it is of consequence to the agency, which is ultimately what this is all about.
Landing an assignment can be highly competitive. Assignments are typically released to a multitude of agencies. The important thing to understand is that it's not just competitive for the traveler it's also competitive for the agency. The agency only makes money when their nurses work. As a result, nearly every agency makes an attempt to find out what the candidate wants in terms of compensation and location, and then submits the candidate's profile immediately upon a matching assignment's release, often without first notifying the candidate. They are desperate to stay ahead of the competition.
This leads to nurses being submitted by multiple agencies for the same job. It happens literally all the time. It happens so much that if it were indeed frowned upon as grounds for disqualification, there would be no travel nurses left to hire.
For example, one of the largest hospital corporations sent out a massive list of open assignments in January of 2012. The next day, the account manager responsible for handling these open jobs sent an email to all of the agencies on the mailing list. The email informed the agencies that, among other things, he had received just over 1,200 candidates for the open assignments, nearly 900 of which had been submitted by more than one agency. That's 65%-75% of the candidates being submitted by multiple agencies. My experience leads me to believe that this is the standard.
It happens so much that most facilities and Vendor Management Services have a policy for dealing with it. Some will ask you which agency you prefer to work with during a the interview. This is the best case scenario for the nurse. However, some hospitals have a first come fist serve policy. This is why it's important for you to heed previous advice to find out which hospitals an agency works with in a given area, and how much they pay so you can compare agency pay packages for the same hospital. Then, inform the agency you choose that they have your permission to submit you for openings, and inform the others that they do not have your permission. Otherwise, you may risk being required to go with the first agency that submitted your profile, which may not be your top choice.
Should travel nurses get submitted immediately for travel nursing jobs?
At the same time, it's not wise to tell agencies that they cannot submit you without speaking to you first about every new job opening. Time is of the essence. You want to be submitted immediately. Otherwise, you may be out of the running entirely. This is why you should have in depth conversations with your recruiter that lay out specifically what you're looking for in an assignment. Get the rates, compare the rates to other agencies at the same facilities, and choose the agency that will represent you for particular facilities. Let these agencies know that they have your permission to submit your profile if a job opens that matches your criteria.
Also, let them all know that if a job pops up that does not match what you are looking for, then they can call you and pitch it. If you agree, only then can they submit your profile. Your chances of landing a job in this scenario will be diminished as you are not going to be among the first to be submitted, but that's okay. It's not your ideal job anyway.
Your goal in all of this is to maximize your potential. By working with multiple agencies you'll realize 2 major potential maximizing benefits. First, you'll maximize your exposure to the job market. Remember, an agency can only work with the hospitals they have contracts with. It's really rare for an agency to have contracts with every hospital in a given major metropolitan area, let alone every hospital in a given state. By working with multiple agencies you'll gain access to more contracts. Yes, you will get some overlap. It's common for agencies to have contracts with the same hospitals, but that's ok. You just have to manage it to your advantage.
More agencies equals more demand for your services
This brings us to our second potential maximizing benefit of working with multiple agencies: competition results in higher pay. When agencies know that you're working with other agencies, they'll be compelled to offer you a better deal. In fact, it behooves you to find out everything about an agency's pay package for a given hospital and then compare it to other agencies.
For example, let's say you're interested in going to Northern California for a travel nursing job. There are 3 major employers in that area, Kaiser, Dignity Health (formerly Catholic Healthcare West), and Sutter. You can ask each agency if they work with these organizations. You then ask the recruiters about the pay package they offer for these employers.
Let's use Kaiser in Northern California as an example. If you'd like, you can select a particular city, Sacramento or San Francisco for example, and ask the recruiter what the pay package would be for those specific locations. Once the compensation is provided, you can compare the offers you've received and begin negotiating. You can let one company know that another has offered higher compensation in hopes that they may try to outdo one another.
Ultimately, you should select one of the companies to represent you for that specific hospital. For example, you would tell one agency that they can submit your profile for Kaiser openings, and tell the other agencies that they cannot submit your profile for Kaiser openings because you have selected to go with another agency for jobs at Kaiser Hospitals.
The bottom line is that an agency's recommendation that you work exclusively with them is for the agency's benefit, not yours. The vast majority of hospitals and Vendor Management Services have procedures in place for duplicate submissions. Those that don't are the exception, not the rule. Additionally, those that don't, and hold the candidate accountable, are misguided. It's far more reasonable to suspect agencies as the culprit as opposed to candidates.
If you take an active role in managing multiple agencies as described above, you will benefit. BluePipes can help you manage this strategy more effectively and efficiently. With BluePipes, you can control your own submission profile. That way, when an agency contacts you with an ideal job, you can quickly and easily transmit your submission profile and be submitted for the opening. BluePipes also allows you to broadcast your availability for your next job. This way, you can let recruiters know exactly what you're looking for in your next job and they can contact you with options that match your needs.
http://blog.bluepipes.com/wp-content/uploads/2012/08/how_many_travel_nursing_agencies_1.jpg
360
710
Kyle Schmidt
http://blog.bluepipes.com/wp-content/uploads/2013/12/bluepipes-logo-blog-7g7-300x137.png
Kyle Schmidt
Travel Nursing Companies - How Many Should You Work With?