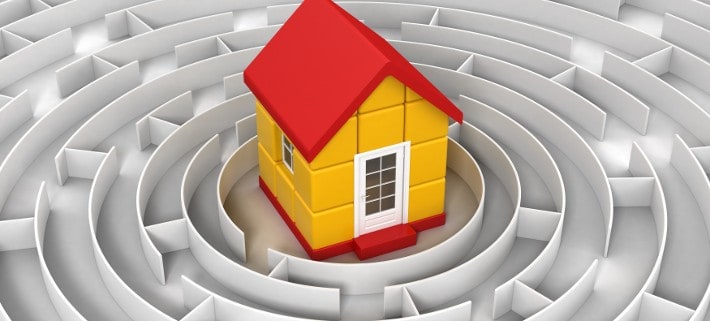 There are tons of options to explore for travel nurses who have decided to secure their own housing. We've offered a general overview of travel nurse housing options in a previous blog post. In this blog post, we'll take a detailed look at the popular vacation rental sites with a travel nursing perspective.
Overview of vacation rental sites for travel nurses
Vacation rental websites have become extremely popular in recent years. HomeAway, which owns VRBO, VacationRentals.com and many more sites that offer vacation homes around the world, is a publicly traded company with a market cap of $4.2 billion. Airbnb.com, which is perhaps the most popular vacation rental site, recently received a new round of venture capital that estimates it's value at $10 billion. And TripAdvisor, which offers a host of travel related services in addition to vacation rentals, is publicly traded with a market cap of $12 billion.
These are big companies generating massive amounts of annual revenue. While they are all pretty much doing the same thing, there are differences that travelers should be aware of in order to get the most out of them.
About airbnb
We'll start with the most popular vacation rental site. Airbnb got it's start with shared rentals. The site provided a platform that allowed people to list their spare bedrooms or even their couches for travelers to book for short term stays. Despite how odd this may sound, the website became hugely popular with this model.
Over time, the site increased its listings of entire properties. Now, reports indicate that two-thirds of the site's listings are for entire properties. They also advertise "boats and treehouses." The site is mostly focused on large urban areas like San Francisco and New York City. However, don't let this scare you off if you are looking for housing options in areas with smaller populations. For example, a search for Omaha, Nebraska returned 38 results.
According to airbnb's website, they have over 300,000 listings.
About HomeAway
As mentioned above, HomeAway.com owns many different vacation rental sites. VRBO and VacationRentals.com are the most popular. HomeAway's sites are dedicated to listing entire properties. These include homes, condos and apartments.
Traditionally, HomeAway's listings were predominantly in vacation destinations like Hawaii and Lake Tahoe. However, HomeAway's listings in urban areas are increasing. Moreover, 40% of HomeAway's listings are from property management companies. This is due in large part to the fact that many homes in vacation destinations are managed by property management companies.
HomeAway boasts that it's sites have over 740,000 listings. However, bear in mind that HomeAway has a much larger international footprint than airbnb.
About TripAdvisor
TripAdvisor is the largest of the three companies outlined here. However, it might be the smallest of the three for housing options. This is because TripAdvisor offers so much more that just vacation rental services. TripAdvisor offers listings and ratings for hotels, restaurants, and flights. They also have forum pages where people post about travel related topics by region.
Travelers can look for housing options on TripAdvisor's main site by selecting the "Vacation Rentals" tab from the main menu bar. Don't be caught off guard by the drop down menu that lists links for specific locations. Instead, simply click on "Vacation Rentals" to visit their central page. You can also check out FlipKey.com which is a vacation rental site owned by TripAdvisor and focused on the United Sates market.
Like HomeAway, TripAdvisor and its affiliated sites are dedicated to listing entire properties as opposed to share-rentals.
Travel nurses are vacation rental power users
The advertised prices for vacation rentals tend to fall between the rental market and the hotel market. That is, they're not as cheap as renting, and they're not as expensive as hotels. It's important to understand that one of the reasons hotels are so expensive is because they tend to have a higher number of vacancy days throughout the year compared to apartment complexes for example.
When using vacation rental sites, travel nurses must always remember that they are not typical vacation renters. In fact, they are power users. They're typically going to be renting a place for 13 weeks or more. We're not sure what the average duration of a vacation rental stay is, but we're willing to wager that it's less than 2 weeks.
Being a power user forces two considerations. First, you may have difficulty finding a vacation rental that is available for the duration of your contract. However, don't let that stop you from contacting the property owner to see if they maybe interested in devoting the property to you and cancelling any reservations that may have already been made. You'll find that some property owners prefer to rent their properties long term if they can.
Second, as a power user, you'll want to disregard the advertised rates. The advertised rates assume a certain number of vacancy days throughout the month. Vacancy days drive up the price of the property. Therefore, you should always contact the property owners to ask them what kind of deal they can provide given the duration of your stay. We've seen travelers get more than 50% off the stated rate.
We have had success negotiating reasonable rates with all the vacation rental sites listed here. However, they're not always a sure thing. You will often be unable to find property owners who are willing to negotiate rates. This tends to happen a lot during peak seasons when the property owner can keep the property booked at full price. Our experience also indicates that property owners on VRBO are much more open to negotiation than they are on airbnb.
Finally, vacation rental sites can always be a useful tool for anyone who needs a temporary stay. For example, you may want to arrive at your destination before your assignment's housing accommodations are ready. Or, you may need to stay a few days after your assignment has ended. Again, you should be able to find a much better deal with vacation rental sites than with a hotel.
Searching vacation rental sites as a travel nurse
It's important to note that there is not a lot over overlap between the various services. This is interesting considering that it is free for property owners to list their properties on all the sites.
HomeAway started out with paid property listings, but they've added free listings as well. With the free listing model, property owners pay the service a percentage of the booking cost when the customer pays the property owner. Even with free listings, HomeAway reports that only 6% of its listings can also be found on airbnb.
So you should search all the sites in order to find all the available options. You can try using Otalo.com to simplify your search for vacation rentals. Otalo is a vacation rental search engine that corrals all the listings from the vacation rental sites into one location. The site is relatively new so we can't attest to it's proficiency. However, it has received mentions from Time, CNN, TechCrunch, Mashable and many other reputable outlets. And it appears to work great. Give it a shot to simplify your search.
We recommend minimizing the amount of time you spend on your search by first compiling a list of feasible options. There's no point in spending hours researching the neighborhoods and other granular details of each of the properties when there is a very good chance that the property won't be able to meet your budget or duration requirements. Instead, send messages explaining your situation to all properties that look remotely feasible. Then you can spend time researching those that are amenable to your requirements.
Problems with vacation rentals
It's important to remember that rental properties sometimes have problems. And the fact that you'll be staying at the property for so long means that there is a good chance that you experience some problems. Also, it's important to remember that many vacation rentals are managed directly by property owners, many of whom are in remote locations. There is rarely an onsite apartment manager who can handle issues immediately.
Therefore, it's important to make sure that you know how problems will be handled if they arise. Be sure to closely read the reviews for mentions of problems when you're seriously considering a potential property to determine how they were handled in the past.
Vacation rental taxes
There has been a lot of talk in the media lately regarding the tax issues surrounding vacation rentals. The main issue is that vacation rental websites do not charge taxes. Instead, tax issues are left up to property owners and guests to handle on their own. While the market has always operated this way, sites like airbnb have resulted in a vacation rental explosion. Now, hotel groups and affordable housing groups are banging the drum to get them out of the market.
The important thing for travel nurses to know is that the tax issues apply to short term stays only. If you're staying for more than 30 days, then you don't need to worry about taxes. This is true for hotels and Extended Stays as well, which is why you'll find many Extended Stay Hotels that refund taxes after you've stayed with them for 30 days.
The burgeoning vacation rental market is another opportunity for travel nurses seeking housing options. It won't be able to suit your needs 100% of the time, but it's always worth a look.
http://blog.bluepipes.com/wp-content/uploads/2014/04/aibnb-vrbo-for-travel-nurse-housing.jpg
360
710
Kyle Schmidt
http://blog.bluepipes.com/wp-content/uploads/2013/12/bluepipes-logo-blog-7g7-300x137.png
Kyle Schmidt
Using airbnb, HomeAway & tripadvisor for Travel Nurse Housing