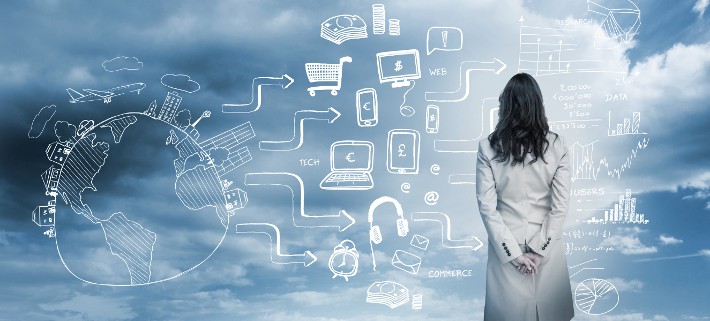 In every travel nursing survey that I've seen, housing is cited by the largest percentage of respondents as being the single most important component of the travel nursing pay package. For travel nurses who take company provided housing it's understandable why this is the case. I have heard some travel nurse housing horror stories. From housing located in unsafe neighborhoods, to housing with bed bugs and mold, I've heard it all. There's nothing worse than traveling 1500 miles to find lodging accommodations akin to those in the slums of Kabul, Afghanistan. At the same time, travel nurses are often set up in some of the finest digs in town. However, before you even get to that point, you have to make a decision as to whether you're going to take company provided housing or take the lodging stipend and secure your own housing.
Cost of securing your own travel nurse housing
When making this decision you should first make sure that your own personal finances are adequate for securing your own housing should they choose to do so. Of course, financial considerations vary depending on the available housing options you're willing to consider. If you're very flexible and you're willing to rent a room in someone's home or if you have family or friends that you can stay with in the area, then you need to determine whether or not you can meet the financial obligations for these unique circumstances.
If you're willing to utilize Extended Stay or Extended Stay type accommodations and/or motels, then you just need to make sure that you have the cash or credit available to pay for the accommodations for the first couple of weeks of your travel nursing assignment until your first paycheck comes in. This is because these housing options tend to charge your debit or credit card on a weekly basis and your first paycheck will typically be deposited on the second or third Friday of your contract depending on whether or not your agency pays weekly or bi-weekly.
If you're only willing to stay in an apartment, then you'd have to be able to pass the credit check and come up with the first month's rent and the security deposit at a minimum. In addition, you'll need to furnish the apartment which will lead to additional costs. If your finances are not adequate to handle any of these options, then it's best focus only on contracts and agencies that provide housing. There's no need to waste your time on anything else.
What type of travel nurse housing do you want?
If you do have the financial capability to secure your own housing, then your next step is to determine what type of housing accommodations you're willing to consider. I've worked with many travelerss who were very flexible when it came to housing. Some were willing to stay in Extended Stay Hotels, apartments in lower-income areas, and even rent a room in someone's house or apartment.
I worked with some travelers who didn't even bother to look into housing until they had arrived at their assignment destination. They just found an Extended Stay hotel for the short-term and then found someplace cheap for the duration. If this is you, you're better off finding your own housing. You'll almost definitely find something for cheaper than the agency's housing and less than the stipend being offered. In addition, you will probably spend minimal time finding it.
Most travelers have more stringent housing requirements. Flying by the seat of their pants and a guest apartment above someone's garage just aren't going to cut it. If this is you, then chances are that more time is going to be required for you to lock down lodging accommodations on your own, and in my view time is money. When it's all said and done, you may be able to get a better deal if you take the travel nursing company provided housing.
Understanding travel nursing housing stipend options
Once you've determined the housing options you're willing to consider, you need to consider the housing and lodging stipend options that are available with various different agencies. Different agencies handle lodging in different ways. Some don't offer company housing and therefore only offer the housing stipend. Some agencies are flexible and offer many lodging options. They may let you select the housing option that best suits your needs and then adjust your pay rate in accord with the cost, or you can take a lodging stipend instead. Some agencies offer lodging but don't offer any choices; you take what they give you, or you take the housing stipend.
Furthermore, some agencies offer the maximum allowable housing stipend for a given area, while others offer less than the maximum allowable housing stipend for a given area. Small and mid-sized companies tend to offer higher stipends and either flexibility or no housing at all, while larger companies tend to offer lower stipends with limited or no choices for the housing they offer. Your financial considerations are going to be impacted by how the agency you're working with handles these issues.
First, let's take a look at the financial considerations as they pertain to the amount of the housing stipend being offered. Remember, the lodging stipend is the maximum amount that can be provided in a given area without requiring receipts for justification. So agencies can offer the maximum amount or less. Larger agencies tend to offer less than the maximum along with a higher taxable hourly rate. Smaller agencies tend to offer the highest stipend they can, given the constraints of the bill rate, along with a lower taxable hourly rate. You can view our articles on comparing travel nursing pay packages to get an idea of how this all works out.
For example, the maximum lodging stipend in San Diego, CA as of July 16, 2012 is $133 per day. That's $4034 per month, $931 per week, and $25.86 per hour assuming a 36 hour work week. Theoretically, this is what an agency could pay for a lodging stipend in San Diego, CA. However, they most likely wouldn't be able to offer such a high stipend given today's low bill rates.  If the agency were to pay the maximum stipend in this case, then they wouldn't have enough money left over to cover the rest of the compensation package and various other costs. Remember, the amount that an agency can pay for any given assignment is contingent on the bill rate; the rate they're able to charge the hospital for the nurse's time.
Now let's start off with a simplified example to get an idea of how the size of the stipend being offered impacts the financial considerations. Let's say an agency is offering you a lodging stipend of $20 per hour for a 36 hour per week contract. This is the equivalent of $720 per week and $3096 per month (4.3 weeks in a month!). However, if you choose to take their company provided housing, it will cost $2000 per month and the remaining $1096 that's left over from the lodging stipend they were offering will be added to your hourly wage.
Now, assuming you were able to find your own housing for $2000, then you'd be paying taxes on an additional $1096 if you chose to take the company housing instead of securing the housing on your own. At a modest 25% tax, that's $274 per month ($1096*.25) that you would save if you secured your own housing. The way I view it, $274 per month then becomes the cost of having the agency provide your housing. In addition, you may save even more money if you're able to find housing accommodations for less than $2000 per month.
Now let's look at an even simpler example in which the agency is offering a $2000 monthly lodging stipend, or company provided housing. That's it, there is no flexibility. This is the type of scenario you can typically expect from a larger agency. Your financial consideration is simple here. If you can find housing on your own for less than $2000 per month, then you'll save money. Otherwise, it's worth your while to take the company's lodging.
We've provided some basic housing examples in this blog post. We'll provide some more detailed examples in the future. As always, please share your thoughts and/or questions in the comments section!

http://blog.bluepipes.com/wp-content/uploads/2012/09/travel_nurse_housing_considerations_1.jpg
360
710
Kyle Schmidt
http://blog.bluepipes.com/wp-content/uploads/2013/12/bluepipes-logo-blog-7g7-300x137.png
Kyle Schmidt
Travel Nurse Housing - Some Primary Considerations