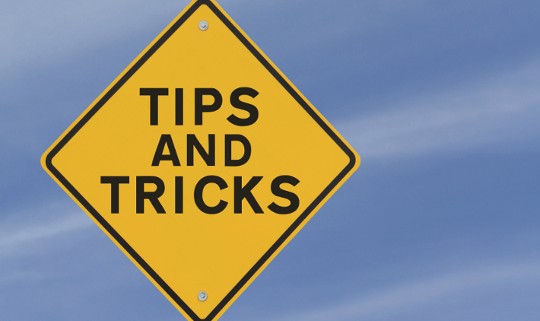 In this blog post, we'll take a look at the advantages of taking travel nursing company provided housing as well as some tips on taking travel nursing company provided hotels, motels, or Extended Stays.
Advantages to Travel Nursing Company Provided Housing for Travel Nurses
Taking company provided housing has several advantages. I believe that the biggest advantage is also one of the more unknown advantages; it shields you from risk, especially when it comes to apartments. Securing an apartment will typically require the signing of a lease and the payment of a deposit. Even if a lease isn't involved, the apartment will most likely require a 30 day notice for moving out. If the contract gets cancelled at any time, whoever signed the lease is responsible for any remaining costs. This means that if you secure your own lodging and the contract is cancelled for any reason, then you're on the hook for all of the apartment costs. On the flip-side, if the lodging is in the agency's name, then they're responsible for the lodging costs in the event that the contract is cancelled.
Many nurses have heard that agencies may come after them for such costs. However, if the contract was cancelled at no fault of the nurse, census dropped for example, then there is no way the agency would be able to come after the nurse for incurred costs. If the contract cancellation was the nurse's fault, poor attendance for example, then the agency may come after the nurse for costs incurred, but it's highly unlikely. The cost of legal fees and the time it would take the agency to settle the matter would most likely outweigh the benefit to collecting the money.
Another advantage when it comes to taking company provided housing is that you're able to rely on the agency's expertise in this area. They will most likely have lodging options that they've worked with in the past and they'll know which options are good and which options are bad. They're more likely to know the terrain and which parts of town are better than others. In addition, they'll probably have a furniture provider they use for apartments. In all of these cases, the agency may be getting discounts that the travel nurse might not be be able to get. Moreover, the agency will certainly be quick and efficient at securing everything. This could save you a lot of time and trouble.
Tips on Travel Nursing Company Provided Housing – Motels, Hotels, and Extended Stays
On the surface, taking company provided housing has the clear advantage of being simple and hassle free for you. However, it can end up being a nightmare if you don't establish expectations at the outset. No matter what type of housing you're provided with, from Extended Stays to apartments, there are a host of variables that you must consider.
Many agencies offer lodging options at Motels, Hotels, and Extended Stay type properties. Motels are the lowest budget accommodation of the three options. Motels have room access directly from the parking lot. In other words, the door to your room will be on the exterior of the building and it will typically be facing the parking lot. Additionally, motels typically offer no additional services, and when they do offer additional services, they are very limited. Hotels are typically the most expensive option of the three. Hotels have interior access to the room and are therefore more secure. They also tend to be equipped with additional amenities like gyms, pools, Jacuzzis, house keeping, room service, breakfast service, and restaurants.
Extended Stay properties are perhaps the most commonly utilized of the three and they typically have a price point between motels and hotels. Extended Stay properties are designed for just that, extended stays, and they come equipped with a kitchenette that typically includes a mid-sized refrigerator/freezer, a dishwasher, sink, and a 2 burner stove. These properties can be studios, suites, or full on 1 bedroom apartments. They may also have additional amenities akin to hotels and while room access is usually interior, it can also be exterior.
If you are offered or select to go with one of these options, you should determine the following depending on whether or not they are important to you:
1)      Is it a Motel, Hotel, or Extended Stay?
2)      Is room access interior or exterior?
3)      What's the parking situation?
4)      What amenities are included (gym facilities, free breakfast, cafe or restaurant, daily housekeeping, room service, etc.)?
5)      Is free Wi-Fi available for your internet connection?
6)      Is there a kitchenette, and what's included?
7)      Is there a microwave?
8)      Is there an oven?
9)      Is there a coffeepot?
10)   Is there a laundry room?
11)   Is it a studio, suite, or 1 bedroom?
12)   Is there adequate storage for your belongings?
13)   Is there a real bed in addition to a sofa pull out, or is there just a sofa pull out?
14)   What size is the bed?
15)   Will you be responsible for any hidden fees?
16)   If you have pets, will the property accept pets and if so will the company pay the pet deposit or do you have to pay the pet deposit?
It may appear as though some of these variables should be a given and don't deserve to be inquired about. However, I assure you that if it's on this list and it's important to you, then you should ask. This is basically a list of problems that I had to deal with as a travel nursing recruiter working with these lodging options over the years.
In our next blog post, we'll offer some tips and considerations for travel nursing company provided apartments.
As always, please share your questions, thoughts and experiences in the comments section below.
http://blog.bluepipes.com/wp-content/uploads/2012/09/travel_nurse_company_housing_1.jpg
360
540
Kyle Schmidt
http://blog.bluepipes.com/wp-content/uploads/2013/12/bluepipes-logo-blog-7g7-300x137.png
Kyle Schmidt
Travel Nurse Housing - Advantages and Tips for Company Provided Housing