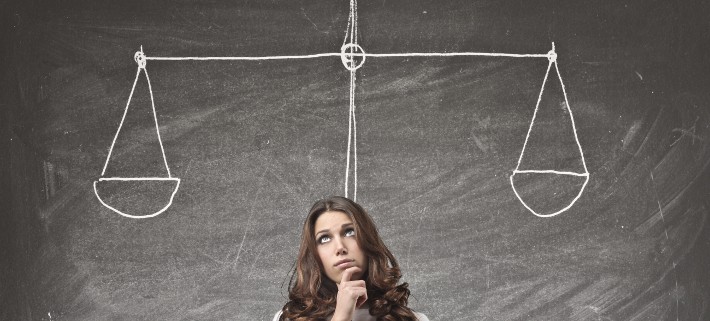 Nurses often wonder if they should include an objective or a summary on their nursing resume. The decision can be a difficult one because there is a lot of debate among career advisers. In this blog post, we'll discuss the difference between an objective and a summary, summarize the debate, and discuss why we feel there is a hands-down winner for your nursing resume.
What is the difference between a resume objective and a summary?
In a traditional sense, resume objectives are intended to provide the employer with an understanding of the type of job you're interested in now. The objective may also include reference to your future goals. Monster.com's career advice blog provides the following example:
CAREER OBJECTIVE: To secure a mid-level Customer Service job with a respected employer in the hospitality or entertainment industries, with room for upward advancement based on performance.
By the way, this is a horribly written career objective. We'll explain why below, but we had to point this out immediately just in case anyone thought they had found what they were looking for with this stinker. Sorry, Monster.com…but, wow!
The traditional idea of a summary is that it provides an overview of your experience and skill sets that can be quickly reviewed by the employer.  The career site Pongo offers the following example:
PROFESSIONAL SUMMARY: Corporate procurement professional with 10 years of experience in the high-end retail apparel industry. Highly skilled at performing due diligence on potential suppliers around the globe, negotiating contracts, controlling corporate risk, and minimizing costs. Fluent in French and Spanish.
The debate over resume objectives and summaries
There are a wide range of opinions in the debate over resume objectives and summaries. Objectives have been around for much longer and used to be a standard. As a result, you'll find many traditionalists who argue that a resume isn't a resume without an objective.
BluePipes: Professional Networking and Career Management Tools for Healthcare Professionals
In their view, providing an objective lets the employer know what types of jobs they should be considering you for. Otherwise, you leave it to the employer to wonder what type of job you might fit into and run the risk that your resume gets thrown in the recycle bin when the employer gets frustrated or bored trying to figure it out.
The resume summary is a more recent addition to the resume world. Staunch proponents of the resume summary argue that the objective is worthless. After all, your objective should be to land the job you're applying for. This should be blatantly obvious. Therefore, including an objective is redundant.
In their view, the summary piques the employer's interest. It gets them to move past the quick-scan phase and dive into the details of your accomplishments. This will increase your chances of landing the interview.
At a polar extreme to both positions, you'll find some career advisers who argue that both the summary and the objective are waste of space on your resume. They argue that both are redundant. Candidates would be better served by using the space for more specific details about their actual accomplishments.
There is also a middle ground in this debate. You'll find some career advisers who recommend objectives for people who are new to the workforce, those who are returning to the workforce from a long period out, and those who are seeking a career change. New workers don't have anything to summarize. Those with long recent gaps in employment may have skills that are now irrelevant. And those who are seeking a career change don't have any applicable skills to summarize.
This group asserts that summaries are recommended for those who have solid work experience. These people are able to summarize skills and experiences that are relevant to the job in question. For example, an experienced ICU RN may offer the following summary: Over 7 years experience caring for critical patients in a busy Level 1 trauma facility.
Should your nursing resume include an objective or summary?
Our opinion is that nursing resumes should always include a summary. In our view, the term summary is general enough to allow the inclusion of effective objective statements. Therefore, a resume summary can be used by all nursing professionals no mater their level of experience.
Moreover, nursing is a profession. More often than not, nurses will be applying for nursing jobs so it will be clear to the employer what roles the candidate is qualified for. Should a nurse decide to transition into a new career, the summary will still be the best option. Again, this is because the term "Summary" is general enough to allow for objectives to be a part of your summary.
We also don't believe that summaries are redundant. Summaries can help you convey the totality of your qualifications in a fashion that is quick and easy for the reader to grasp. For example, you may have worked at two different hospitals as an ICU nurse for a total 10 years. Now let's say you're applying for a job that requires 7+ years experience as an ICU RN. By adding a summary statement (10 years experience as an ICU RN) you will make it much easier for the reviewer to immediately see that you exceed the requirement.
Finally, it's important to note that your nursing resume and nursing cover letter are opportunities to convince the employer that you're the right person for the job. This means they are opportunities to explain how you will benefit the employer, not how the employer will benefit you.
To illustrate the difference, let's visit that horrible resume objective statement from Monster.com one more time:
CAREER OBJECTIVE: To secure a mid-level Customer Service job with a respected employer in the hospitality or entertainment industries, with room for upward advancement based on performance.
This statement says nothing about how the candidate will or can help the employer. In fact, this statement sounds like the candidate is looking to gain something from the employer. Recall that this was an objective statement for someone that Monster described as "…fairly new to the workforce," or someone who was, "…sending out a mass e-mail to all sorts of employers without knowing if they're hiring or not." Here is what we would recommend for a nursing candidate under the same scenario.

Note how this summary includes an objective as well as a summary. We recommend that experienced clinicians exclude the objective in lieu of more beneficial summary statements. Of course, you can play with the wording to suit your background. And please review our blog post on how to write a great nursing resume summary. Finally, we always recommend that you tailor your resumes and nursing cover letters for specific jobs. This general example is used for illustrative purposes only.
http://blog.bluepipes.com/wp-content/uploads/2014/04/nursing-resume-summary-or-objective.jpg
360
710
Kyle Schmidt
http://blog.bluepipes.com/wp-content/uploads/2013/12/bluepipes-logo-blog-7g7-300x137.png
Kyle Schmidt
Nursing Resume Objective or Summary?