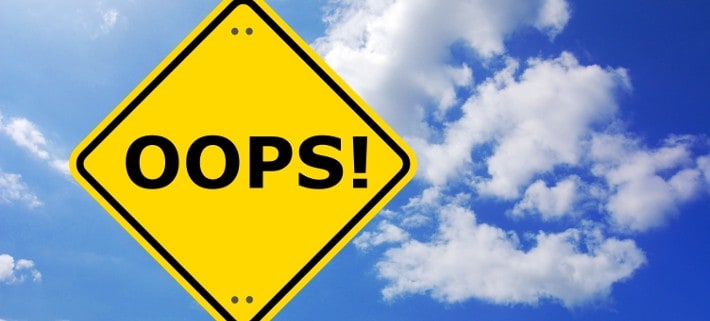 The California Board of Registered Nursing's licensing process is currently a disaster; there is no better way to put it. The problems appear to have begun in October 2013 with the roll-out of BreEZe, a new online system for licensing and enforcement. The botched roll-out of this new system is causing lengthy delays for all those attempting to secure a California RN license including new grads and license by endorsement candidates.
Background of California Nursing License Problems
The California Board of Registered Nursing (CBORN) falls under the jurisdiction of the California Department of Consumer Affairs (CDCA), which oversees a total of 39 state licensing boards. The CDCA entered into an agreement with Accenture PLC, a New York based tech firm, to install BreEZe, a web-based system for managing licensing and enforcement. The CDCA is scheduled to pay Accenture $52 million as the system is phased in to all of its 39 licensing boards.
The CBORN was among the licensing boards in the first waive of the scheduled roll-out. For them, BreEZe is replacing a system developed in the 1980's and referred to as "green screen" computers. Under the old system, the CBORN quoted 6-8 weeks for new grads, and it almost always took much less time than that. California RN licenses by endorsement could be obtained within 6-8 weeks and temporary licenses could be obtained immediately as long as the candidate appeared at the board's office in person with livescan fingerprints and all other required documentation.
Extent of California Nursing License Problems
As it stands now, the CBORN is telling all applicants, including those applying for a temporary license, that they'll have to wait 90 days. This even includes temporary licenses by endorsement with livescan fingerprints. However, the question is, 90 days from when? We are receiving reports on this blog that it's 90 days from the date the CBORN cashes your check. And we have been unable to find any indication as to how long it's taking the CBORN to actually take these initial steps. Moreover, we have heard from several applicants that they've been waiting well over 90 days. To make matters worse, we have heard from several endorsement candidates that they are not even receiving the fingerprint cards they have requested from the CBORN. Some candidates claim they have been waiting over 6 weeks to receive fingerprint cards!
Meanwhile, there are conflicting reports on whether or not the snafu is impacting the renewal of existing California RN licenses. An article published in the Sacramento Bee on February 7th, 2014 states that, "The new system's delays don't effect license renewals…" However, Chad Thompson, a recruiter at KPG Healthcare, states on a popular travel nursing Facebook Group that, "The renewal process for CA RN licenses is also being delayed. It can take up to 120 days for the renewal to process." Chad appears to have spoken directly with a representative of the board, so it's difficult to tell which story is correct.
What caused the problem with California nursing licenses and what's being done to solve it?
There are also conflicting reports about the root cause of the failure. The February 7 report in the Sacramento Bee was titled "New Computer System's Trouble Starts with State Workers, Officials Say." The report stated that, "…state workers are the root problem." Essentially, the claim is that state workers are having trouble transitioning from the old system to the new system. The report went on to quote Russ Heimerich, spokesman for the CDCA, as saying that the struggle to adapt to the new system is like, "…changing your golf swing. It's like muscle memory."
However, a report in the Modesto Bee on February 16, 2014 claimed that, "A key component of the state's new online licensing program doesn't work." Again, Heimerich was cited as saying that there is a defective module that was designed for graduates to apply online. The module has been taken off line until it can be fixed. One assumes that this has resulted in a large number of unanticipated paper applications that require manual entry into the computer system.
Meanwhile, a report by television station KTVU points out that the system was supposed to be rolled out two years ago but was delayed twice. The KTVU report also indicates that CDCA officials were aware of the glitch in the online application module but decided to launch the system without the module. Heimerich also disclosed that the new system requires a lot more data input than the old system which is resulting in a lengthier data entry process.
It's difficult to decipher the whole story. However, my guess, and this is just a guess based on the information provided by CDCA to various news outlets, is that the person responsible for approving the launch made a huge mistake. They thought the CBORN would be able to handle the workload involved with manual data entry in the absence of the online module designed to let individual candidates enter their own data. However, they didn't anticipate the impact that the increased data requirements and learning curve for the new system would have on the timing of the process.
When the problem exploded, their initial knee-jerk reaction was to throw CBORN employees under the bus. They then threw the software under the bus. My guess is, whoever decided to launch BreEZe deserves to be under the bus. Again, this is speculation and we can only hope to learn the full details moving forward.
One thing is for sure, the problems started immediately upon roll out in October 2013 and came to head at the end of the fall semester in December/January when, as can be expected, new graduates started flooding the system. Now the CBORN claims to have a backlog of over 4000 applications. Heimerich was quoted by television station KTVU as saying, "It's going to take at least probably about 90 days to get through those applications."
The CDCA is shifting additional staff to the CBORN in an effort to get through the backlog quicker. Approximately 15 workers from other areas of the CDCA as well as outside agencies have been assigned to the CBORN. They are being sent to assist with the manual aspects of the process such as data entry. Heimerich indicated that the additional workers will help for 3 weeks in an effort to get through the backlog.
Hmmmm….so which is it? Is it going to take "…at least probably about 90 days…"? By the way, what does that even mean?! Or is it going to take 3 weeks?
Action and reaction to California nursing license problems
Meanwhile, the snafu is putting new grads and nurses obtaining a license by endorsement in a real bind. Each news story reporting on the matter includes mention of a new grad or two who are unable to secure a job or are at serious risk of having a job offer rescinded because they may not be licensed by the employer's deadline. While reports indicate that some employers are attempting to extend their deadlines, many maybe forced to move on with licensed candidates in order to maintain adequate staffing levels.
We are also hearing from many nurses on this blog who are undergoing the California license by endorsement process. Some have already received job offers and given their current employers notice. Some moved to California already in anticipation of receiving their license in accordance with time-frames quoted on the CBORN website and are left without work. Some have made special and costly trips to California to get their livescan fingerprints done under the assumption that doing so would speed up the process only to find that it won't.
Employers are also strained by this disaster. Assemblywoman Kristin Olsen (R-District 12) states that she has received calls from hospitals in her district that are experiencing staffing issues. For example, Doctors Medical Center of Modesto told her that the issue is resulting in staffing problems. She even said she has heard that some understaffed hospitals are paying other hospitals to take their patients. So it's fair to say that the licensing delays are even having a negative impact on patient care.
We spoke with Assemblywoman Olsen's office on the morning of February 24, 2014. She is calling for an audit of the BreEZe project in an effort to figure out what has gone wrong. If granted, the audit could take up to 6 or more months to complete. Assemblywoman Olsen is also calling for an oversight hearing in an effort to determine how the problems can be addressed in more immediate fashion. Oversight hearings can be scheduled and completed much sooner than audits.
Such audits and oversight hearings must be approved by the Joint Legislative Audit Committee. The committee is chaired by Assemblyman Adam Gray (D-District 21). The audit hearing, which determines whether or not the audit will be conducted, is scheduled for March 4, 2014. There is no date scheduled to discuss the possibility of an oversight hearing at this time.
If you are interested in supporting the audit and/or oversight hearing, then you can contact Assemblyman Gray's office to voice your support and concern. Assemblyman Gray's contact information is below: [Update: 2/13/2015: The audit was conducted and the results were released on 2/12/2015]
Assemblyman Gray's Website
Capitol Office:
State Capitol
P.O. Box 942849
Sacramento, CA 94249-0021
Tel: (916) 319-2021
Fax: (916) 319-2121
Update as of April 20, 2014
On April 4, 2014, the Los Angeles times reported that the CBORN had cleared its once massive backlog of 4000 pending nursing applications. However, Assemblywoman Kristin Olsen held a town hall hearing in Modesto, CA on April 3 during which attendees explained that problems with lost/missing documentation were still delaying their application approvals. The attendees also complained about poor service quality levels included unanswered phone and email inquiries. So it sounds as thought the dust hasn't quite settled entirely.
 On April 17, 2014, the Modesto Bee reported that the CBORN had activated its new online application system. The system allows licensing candidates to enter all the required application information and pay their fees online. CBORN asserts that this will save time for their internal employees who were entering the information manually prior to the system's launch.
State officials expect an influx of over 7000 applicants over the coarse of the next few months as the spring semester comes to a close and new graduates enter the system. The board is currently quoting a time frame of 6 to 8 weeks for new applicants.
Below is a list of links to sources used to compile this post:
Nursing graduates are frustrated by California's new online licensing system
Kristin Olsen wants audit of California licensing boards' computer system
Rollout of new state computer database creating nurse licensing backlogs
Computer system upgrades delay licensing for nursing graduates
New computer system's trouble starts with state workers, officials say
http://blog.bluepipes.com/wp-content/uploads/2014/02/california-rn-license-problems.jpg
360
710
Kyle Schmidt
http://blog.bluepipes.com/wp-content/uploads/2013/12/bluepipes-logo-blog-7g7-300x137.png
Kyle Schmidt
Major Delays for California RN Licenses