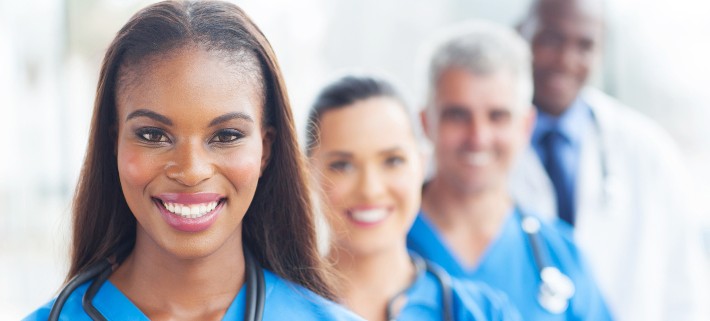 Advantages of Travel Nursing
Travel nursing can be very rewarding for those who are up for it. You'll have the opportunity to travel and immerse yourself in some great cities and towns throughout the country. You'll meet great people and be exposed to new cultural experiences. You'll gain valuable work experience that would most likely take you years to gain if you were to work in any one location. You'll be able to take more time off throughout the year should you choose to do so. You can use travel nursing to quickly depart from a bad permanent working situation. You can use it to visit remote friends and family for extended periods. You can use it to test out new potential employers to see first hand if they may be a fit for you as a permanent member of their team.
Disadvantages of Travel Nursing
Along with these advantages, it also has its disadvantages. First, it's extremely rare for companies to offer paid time off, and those that do offer it have very limited offerings that are difficult to qualify for. Second, you'll be a temporary employee as a travel nurse. As a result, it's easier for employers to terminate the working relationship in many states throughout the nation.
This also puts you in a more difficult situation when attempting to collect unemployment benefits. This is because the company will most certainly have more work to offer you when a hospital releases you or when your contract ends; it just may not be work that you're interested in.
Of course, travelers are sometimes able to qualify for unemployment insurance benefits. However, they often find that the benefits are much lower than expected. This is because the benefits are based on their taxable wages which are typically much lower than usual due to all the tax-free stipends that are included in the pay package.
Third, you'll be spending time with on-boarding requirements for every new assignment and these requirements can often times be time-consuming and unpaid. Fourth, you may be moving around quite a bit which can complicate the maintenance of personal relationships and make continuity in other aspects of life more difficult. Finally, the lower taxable pay rate typically offered by agencies can have an impact on unemployment and social security compensation as well as your ability to qualify for loans.
Travel Nursing Qualifications
If the advantages of travel nursing outweigh the disadvantages for you, then you must next consider whether or not it's the right option for you in terms of the qualifications and expectations. The first thing to consider is whether or not you have the qualifications necessary to land travel assignments on an ongoing basis. Before we discuss this, I feel it's important to dispel with the myth that companies are the ones setting the requirements. Hospitals set the requirements. Sure, companies may set a requirement here and there, but even a company's requirements are driven by the requirements of the hospitals they work with. For example, if 70% of the hospitals that a company works with require 2 years of experience, then the company may require a minimum of 2 years of experience just to ensure that they are spending time with candidates that they have a higher likelihood of landing assignments for.
Experience Requirements
Now, on to the qualifications which hospitals require. As I'm sure you are aware, hospitals want to keep their costs down. As a result, hospitals are looking for individuals that will require limited resources to quickly become a functioning member of their organization. Essentially, hospitals would like to invest as little as possible into training and orienting. This means that they're looking for experience.
The level of experience that hospitals are looking for tends to fluctuate with employment conditions. If there is a dearth of potential candidates, then hospitals may reduce their experience requirements. If there is an abundance of candidates, then they will most likely increase their experience requirements. When hospitals are experiencing difficulty attracting the candidates they need, the standard requirement is 1 year of experience within the last 3 years in the specialty in question. When they're getting a lot of candidates, the standard requirement is 2 years of experience within the past 3 years in the specialty in question.
Again, these are minimum standards. Many hospitals maintain higher requirements. For example, some hospitals may require 3-5 years of recent experience in the specialty in question and/or previous experience as a travel nurse. Trauma and Teaching hospitals sometimes require recent experience in these settings. Some hospital units require experience in settings similar to theirs as well. For example, L&D units taking high risk patients often require experience with similar units. Sometimes hospitals require experience in hospitals with a similar number of licensed beds. Some hospitals require previous experience within the hospital system in question. For example, the Hospital Corporation of America (HCA) which is the largest private hospital corporation the country, regularly requires that candidates have previous experience in an HCA facility. Hospitals may also require experience with particular computer charting systems, specific patient populations, and/or specific equipment and procedures.
Education Requirements
As you may know, there is a big push among hospitals nationwide to hire nurses with a Bachelor of Science in Nursing (BSN). Hospitals are driven in part by the fact that the ANCC considers the ratio of BSN and advanced degree nurses employed by a hospital when deciding whether our not to grant Magnet Status to the hospital. Moreover, hospitals cite a growing body of research that equates higher nursing education levels with better patient outcomes.
Fortunately, for nurses with ASN and ADN degrees, this isn't a big factor in travel nursing yet. It is very rare for a hospital to require a BSN for travel candidates. Hospitals are much more concerned with the candidate's level of experience.
Certification Requirements
Hospitals also regularly require various certifications. The certification requirements tend to vary by specialty. It is highly recommended that you have all certifications that may be required for your specialty. Doing so maximizes the opportunities available to you. Some common certifications that often prevented travelers that I worked with from landing assignments they desired included: ACLS for MedSurg and TELE, PALS and TNCC for ER, AWHONN Advanced Fetal Heart Certification for L&D, and PALS for PACU. While we're on the subject, certain specialties tend to be more highly sought after than others. Below is a list of specialties that are popular in travel healthcare:
ICU, ER, MS, MS/TELE, TELE, OR, L&D, PACU, CVICU, Cath Lab, PEDS, PICU, NICU, Case Management, SDU, PCU, CVOR, PostPartum, Mother Baby, Home Health
Travel Nursing Job Expectations
In addition to experience, you must also consider if you have the desire to perform in the capacity that travel nurses are often asked to perform. This manifests itself on several levels. First, hospitals are seeking self starters. You'll be walking in to entirely new units that will most likely operate quite differently from the one you're used to and you'll be doing so with a really limited orientation.
Travel nursing orientations tend to last 1 week, and much of them are spent with paperwork and class room training. It's very common to get 1 shift of orientation directly on the unit and sometimes less. In addition, there are often delays in getting access codes for medications and/or computer charting. This isn't because the hospital is a horrible place, but rather that they're trying to "onboard" a new nurse in a third of the time that they usually do. The point is that you will have to roll with the punches in a productive way in order to be successful.
Second, hospitals are looking for candidates who are open to new methods, processes, and procedures. No two hospitals operate exactly the same way. There are multiple ways of accomplishing many of the tasks at hand. Hospitals typically have very good reasons for utilizing their processes and procedures and they've typically been in place for years without incident. That doesn't mean that there is no room for improvement. There often is. However, your role requires adaptability. I regularly had travelers say to me, "Once I got the hang of it." I say this to point out that things may seem horrific at first, but if you give yourself some time to adjust, everything may fall in to place.
Third, you should be comfortable avoiding office politics. Every hospital has its internal strife, cliques, and enduring debates. Staying out of these matters is always best for travelers. In fact, not having to deal with office politics was one of the most often cited advantages that I heard my clients express. Either way, you have to remember that you're a temporary employee. You can be easily dismissed for crossing the wrong person. I know this sounds harsh, but it is unfortunately true. Some might view this as a disadvantage, and others will view it as a huge advantage. The opportunity to not really care about anything other than your patients can be refreshing.
Fourth, you should be prepared to be flexible. Hospitals are typically beholden to some level of guaranteed hours. In order to meet these guarantees, floating to units in which you are qualified to work is often a requirement. Hospitals will sometimes make it a requirement for landing the job in the first place. How much and where you'll float will depend on several factors. First, some specialties float more often than others. ICU and MS/TELE tend to be the ones that float most often. OR tends to float the least.
Second, some hospitals work their travel nurses and permanent staff on different schedules. For example, the permanent staff may be working 8 hour shifts while the travelers are scheduled for 12 hour shifts. This results in an overlap at some point during the 12 hour shift at which time floating is often the only option. Third, sometimes census drops in one unit and hospitals simply need to float their staff to units with higher need in order to keep their guarantee. While it's true that you may find contracts that will guarantee that you never have to float, counting on them will be very difficult especially if you have limited to average experience and are new to travel nursing.
Flexibility is a virtue that is also helpful with some of the other aspects of travel nursing. For example, it's not always possible to get exactly what you want out of a contract. Sometimes there are not any jobs for your specialty in the area you're most interested in going. Sometimes the only jobs that are available in your desired areas are at hospitals that might not be exactly what you're looking for. Sometimes the compensation package might be a little less than you were anticipating in a given location. Sometimes the housing options aren't quite what you're looking for. And very often, the compliance process can be burdensome and unorganized. Those that can function well under these circumstances tend to have a better experience thank those who don't.

http://blog.bluepipes.com/wp-content/uploads/2012/09/travel_nursing_right_for_you_1.jpg
360
710
Kyle Schmidt
http://blog.bluepipes.com/wp-content/uploads/2013/12/bluepipes-logo-blog-7g7-300x137.png
Kyle Schmidt
Is Travel Nursing Right for You – Advantages and Disadvantages, Qualifications and Expectations