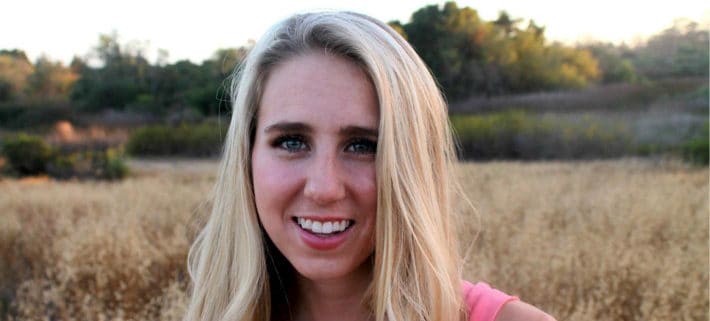 Brittany, a twenty-something female who loves to explore the country, is also a self-proclaimed introvert who is passionate about travel nursing.
As a California-girl, Brittany looked forward to days off when she could explore west-coast attractions. It wasn't long before she had visited her top destinations and was ready for more adventure. With a nursing degree and a few years of experience, she decided to try travel nursing.
Making the Decision to Become a Travel Nurse
There were so many places Brittany wanted to see. She was young and wanted to enjoy traveling. She feared how life would be traveling all of the time. Would she be lonely? Growing up, she moved several times but this was her first time going solo. As a natural introvert, would it be hard to make new friends? After all, she was committing to moving to a new assignment every few months.
She weighed her options and decided to give travel nursing a go. Why not, she thought? She did not want fear to hinder her dreams.
The First Travel Nursing Assignments
Brittany's first assignment took her to the historic, coastal town of Brunswick, Georgia where she worked in the emergency department. "It was the kind of town where everyone treats you as family," Brittany recalls. "The people were so friendly. I was there for a few months and was invited to their department vacation. They even threw me a HUGE going away party when I left."
Brittany enjoyed touring all of the historic attractions near Georgia. She had lived on the east coast during her childhood, and was able to catch up with old friends while on assignment there.
Her next assignment moved her to New York City. Just like Georgia, she worked in the emergency department. Much different from the rural town of Brunswick, Brittany loves being in the city – taking in Broadway shows and exploring the sights, sounds and tastes of the city.
Wisdom from an Experienced, Introverted Travel Nurse
Both experiences taught her a few things about being a travel nurse and about herself.
Company Tips and Support Groups
Her fear of being lonely did not pan out. She admits moving every 13 weeks had its hard parts, but the friends she's made along the way has made it well worth it. She recommends travel nursing to anyone even remotely considering it!
"Find an amazing company like I did with TaleMed – that is small enough to address your concerns, but big enough to have contracts wherever you want to go," she suggests. "And, take advantage of the travel nurse network that's already out there," she adds. "It has made meeting people and having travel buddies way easier than I expected. And, if you're lucky, you'll find an amazing first assignment where the people at the facility treat you like family."
There are thousands of travel nurses nationwide and they are more than willing to answer questions, give housing leads and provide recommendations. She specifically recommends joining travel nurse Facebook groups like The Gypsy Nurse.
She also warns against the fear of adjustment. "Each hospital IS different with policies," she explains, "but the foundations of nursing never change. It hasn't taken me long to feel comfortable and it definitely isn't something to be feared."
Travel Nursing Pay Expectations
Brittany also discussed her surprise at compensation for travel nursing. In fact, she actually took a pay cut when she started.
"So many young travel nurses think they will make a killing," she says. "While there are very lucrative assignments out there, remember that the 'hot cities' are full of competition. If you really want to succeed at it and enjoy your time, go in with the right motives," she suggests. "Do it for the experience. That way, you'll have fun, be able to explore the world and you'll still make a great living in the process."
Growing Professionally as a Travel Nurse
So, what's in Brittany's future? She plans to continue her time as a travel nurse and is excited to go to new places, meet new people and learn from new assignments.
After all, the professional experience is invaluable. She's learned that each state, city and hospital differ greatly in how they operate. "It's been great to see differences and gain insight into what works best," she comments. "I'll be able to use these lessons as I continue my career in nursing."

About Ken Tracy:
Ken, president of TaleMed, studied psychology at Cincinnati Christian University. Together, with his wife, Libby, they founded TaleMed in 2006. Passionate about serving the community, Ken has served on the Board of Trustees for Miami Township in Clermont County for over 15 years. He is an active volunteer with Hope for Children, Milford Miami Ministry Food Bank and Saturday Morning Hoops and also hosts several yearly company fundraisers for various local charities. As an avid sports fan, he enjoys attending Reds and Bengals games with his employees and has remained involved with his alma mater, serving as the part-time men's basketball coach from 2012-14 and president from 2014-16. An ordained minister, Ken also serves as an elder for Milford Christian Church.
http://blog.bluepipes.com/wp-content/uploads/2017/06/Brittany_Talemed.jpg
360
710
Guest Author
http://blog.bluepipes.com/wp-content/uploads/2013/12/bluepipes-logo-blog-7g7-300x137.png
Guest Author
How an Introvert Flourished as a Travel Nurse