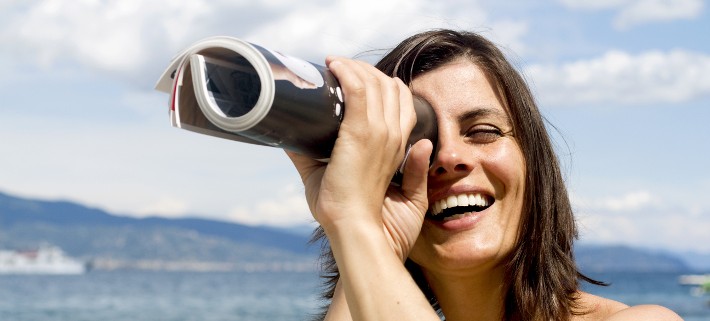 If you've been keeping up with our previous blog posts on "Finding Travel Nursing Companies" then you'll probably agree that the question really becomes, "Are you finding the agency, or is the agency finding you?" I mean, when you stop and think about it, many of the ways that you might use to find an agency, are really just sneaky ways for the agency to find you. This isn't necessarily a bad thing, but it's also important to engage in finding agencies that meet your needs.
Be proactive to find travel nursing companies
One way to do this is to be proactive and contact agencies on your own. In our previous blog post, we provided a time saving strategy for dealing with agencies. The gist of the strategy is to develop a list of variables that you want to get out of travel nursing and screen every agency you speak with to determine if they can provide the variables you want. However, if you're going to be proactive and contact agencies on your own, then you'll need a more focused approach because there are over 200 agencies and randomly calling every single one of them would take too much time.
One of the best variables to focus on is your desired destination. Many agencies claim that they "staff nationwide." However, the simple fact of the matter is that different agencies have a better foothold in certain locations than they do in others. This is more true for small to mid-sized agencies, but it's also true to a certain degree for the largest of agencies.
Why is your desired location(s) a good variable to focus on? Most people have a single desired location, or several desired locations. Say for example that you are interested in jobs in San Diego, Los Angeles, San Francisco, and Seattle. Obviously, you only want to work with agencies that can staff in one, if not all, of these locations. So this serves as a great variable to get started with.
Of course, you could just ask each agency that you speak with whether or not they work in your desired locations. However, this puts us right back at square-one talking to a multitude of random agencies. And often times, agencies may indeed staff in a certain location, but only on a very small scale. But your goal is to find agencies that stand a good chance of getting you where you want to go.
Using agency job boards to find the right travel nursing companies for you
If you've read our blog posts on travel nursing job boards and job postings, then you know that there are several problems with relying on them to land jobs. However, job boards and job postings can be effective at helping you determine which agencies have jobs in your desired locations.
For starters, most agencies maintain their own job boards on their websites. While these job boards may not be up to date, they nonetheless serve as an indication of the jobs that an agency tends to have available. Look for the locations where an agency has the most jobs posted. For example, if you see one job posted for Texas and 50 jobs posted for Florida, then it's safe to assume that the agency has a bigger footprint in Florida.
One of the main advantages of reviewing agency websites is that you get to view the agency's jobs in aggregate. Again, they may not be up to date, but they do provide a snapshot of all the jobs the agency has in one convenient location.
If you want to go this route, then you can work off our list of over 200 healthcare staffing agencies. Of course, the problem with this approach is that you may find yourself perusing hundreds of agency websites which could take too much time.  If you don't feel like doing that, then you can also try utilizing 3rd party job boards.
Using third part job boards
Agencies love free services like ebay, and jobspider. They also post jobs at www.allhealthcarejobs.com and www.travelnursesource.com as well as many other job boards. I HIGHLY recommend the web sites indeed.com and simplyhired.com. These sites are job board aggregators, which means they collect jobs from other sites and post them in one location.
You can search sites like this for "travel nurse" and your desired location to see what pops up. Again, just as with agency job boards, these job postings may not actually be openings that are available at this time, but the fact that the agency is advertising in a particular location indicates that they work with hospitals there.
This is especially true when jobs are found on websites that charge for job postings. Job postings can be quite expensive on websites like Monster, LinkedIn, and CareerBuilder. An agency typically won't pay that much money for a job posting if they do not routinely get jobs at that location.
Don't be concerned about the particular specialty; you're only interested in finding advertisements for your license. For example, if you're an Operating Room Registered Nurse, and you see a job advertisement for Labor and Delivery Registered Nurses in your desired location, that's ok. You're not looking for exact jobs at this point, you're looking for agencies that provide service in your desired locations.
Take note of the agency's name and any contact information, or look the name up on the internet to obtain the contact information. Then contact them and use your checklist to determine whether or not they'd be a good fit for you.
It's important to note that there are several disadvantages to relying on 3rd party websites. For example, not all agencies can afford to post jobs on the biggest sites. This is because job postings tend to be priced for permanent employers. But unlike permanent employers, agencies are competing with several other agencies to fill jobs, so their is no guarantee that any one agency will get to fill the job. This means that spending this much money on a job posting is not a wise investment. As mentioned above, this is why job postings on premium 3rd party websites are a good indication that an agency has a strong foothold in the location the posting is for.
Also, there are tons of 3rd party job boards so you may end up scouring through just as many websites as you would have if you just went directly to agency websites. Finally, the job postings on 3rd party job boards tend to be dominated by the largest agencies in the business. And many travelers don't like working with the largest agencies who tend to get really low ratings for the service they provide.
Using social media and message boards
There are several social media groups and message boards dedicated to travel nursing that can be useful tools to help you find agencies that work in your desired locations. You'll find these groups on Facebook, LinkedIn and DelPhi Forums among others.
Some of these forums allow recruiters to post job openings. The good thing about these job postings is that they're bound to be fresh and active when they're posted. However, a single job posting is not necessarily an indication that an agency has a good foothold in a given location.
You can also use these forums to inquire about agencies that staff in particular locations. Simply post a message asking if anyone knows what agencies staff in the location you're looking for. Again, the responses you receive aren't necessarily an indication that an agency has a good foothold in a given location.
At any rate, you can use the information you receive in these forums as a jumping off point. Whether you receive a response from a recruiter or travel nurses, you can visit the agencies' web sites to take a look at their job boards. From there, you should be able to discern how much business the agency does in the location.
Target hospitals to find travel nursing agencies
Another way to find agencies that have jobs in a particular state or city is to target the hospitals in that state or city. This could be daunting for an entire state, but if you're able to narrow your desired locations to specific cities, or metropolitan areas, then you can accomplish this quite easily. For example, let's say you wanted to go to Charlotte, North Carolina. You could use the American Hospital Directory (AHD) to find the hospitals in the area, as well as their general contact information.
AHD's web address is www.ahd.com. When you get there, you'll see a link for "Free Hospital Search." On the next page, you'll see a link for an "Advanced Search." On the next page, you'll be able to enter the city and state of your choice. The web site will return all of the hospitals registered in that city. You can then contact the hospital's main line, ask to speak with the staffing office, and then try to be connected with someone who handles travel nursing, or Registry/PRN/PerDiem. You can then ask if they use travel nurses, and if they do, ask which agencies they recommend. You may get rebuffed, but if you're persistent, you will succeed. When using AHD, be sure to also check the surrounding cities in the metro area you're interested in. AHD is very specific with it's search results.
This is a great way to maximize your exposure to the job market in a given city. As mentioned previously, it's unlikely for one agency to work with every hospital in a given metro area…possible, but unlikely. Agencies often give the impression that they work with every hospital in the area, and they may assure you that they will definitely get you a job in the area. But they have an incentive to make these claims and assurances.
By calling the hospitals, you'll ensure that you receive accurate information. By working with the agencies recommended by each hospital, you'll increase the odds that you're working with a favored agency. Again, hospitals may not provide this information, but it doesn't hurt to try if you have the time. This method may likely take less time than wading through the sea of agencies, and I've had many travelers tell me they were successful with this approach.
To recap, check job boards and social media for travel nursing jobs in your desired destinations and contact the agencies that are advertising regardless of whether or not there's a specific job fit. These job advertisements are an indication that the agency works in your desired locations. If this fails, then try targeting the hospitals directly and asking them for recommended agencies. Again, the hospitals may not like this, so proceed with caution. Between these two methods of finding agencies that work in your desired locations, you should be able to locate the right agencies more effectively and efficiently.
http://blog.bluepipes.com/wp-content/uploads/2012/08/find_right_travel_nurse_agency_1.jpg
360
710
Kyle Schmidt
http://blog.bluepipes.com/wp-content/uploads/2013/12/bluepipes-logo-blog-7g7-300x137.png
Kyle Schmidt
Finding Travel Nursing Companies that Work in Your Desired Destinations