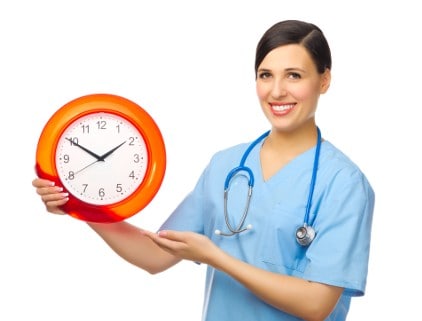 Determining which travel nursing companies you're interested in working with as a travel nurse can be extremely time consuming. You need to have a strategy that cuts to the point. In this blog post I'll lay out a strategy for accomplishing this. The strategy is basic and there are only two steps. First, determine exactly what you want from travel nursing and an agency. Second, immediately determine if agencies can meet your needs when speaking with them.
So, step 1 is to determine exactly what you want. Below is a list of items to consider that will help you determine what you want out of travel nursing and an agency. You may be unfamiliar with many of these items. I encourage you to familiarize yourself in detail with each of them in order to make the best decision and we'll do our best to detail them all in future blog posts.
BluePipes: Professional Networking and Career Management Tools for Healthcare Professionals
Which compensation components do you want?
Day 1 Medical Benefits
Dental Benefits
Vision Benefits
Certification Reimbursement
Meals and Incidental Expenditure Stipend
Do you want to maximize your tax free stipends?
Do you prefer to have no stipend at all and take only taxable wages?
Will you accept an Extended Stay Hotel, or do you require an apartment?
Will you be bringing pets?
Do you want the apartment fully furnished?
Do you need a house-wares package (pots, pans, linens, towels, and silverware)?
Do you need a cleaning package (vacuum, etc)?
Do you need a washer and dryer in unit?
Do you want a specific type of parking at the complex?
Do you want utilities to be covered by the agency?
Do you want cable and internet covered by the agency?
What services do you want?
What pay frequency do you want (weekly, bi-weekly)?
Do you need access to your pay stubs on-line, or can they be mailed to you?
Do you need a 24 hour customer service line?
Do you prefer one single point of contact for all issues, or can you work with multiple departments?
Where do you want to go?
Where specifically do you want to go (city/state)?
What type of hospital do you want to work in?
Will you only work in large teaching facilities?
Will you only work in small rural hospitals?
Must ask questions regarding location:
What hospitals do you work with in (city/state)?
Do you have a direct relationship with the hospital, or are you a sub vendor on a vms contract?
If you're a sub-vendor, do you go through a Managed Service Provider, or a just a Vendor Management System like Medefis?
Who is the Vendor Management Service?
How many healthcare professionals do you have working at the facility?
The items on this list should be considered prior to beginning your search. You should organize the items in to categories. I recommend the following categories:  1) "must haves" 2) "prefer but not necessary" 3) "don't needs." The resulting list will allow you to control the discussions you have with agencies which brings us to step 2: immediately determine if an agency can meet your needs.
For example, if you must have medical benefits, company provided housing, and a 401K, then your first 3 questions for any agency should be on these topics. If the agency can't provide them, then kindly ask to be removed from their list, or to be contacted only when they are able to provide these items. Why discuss anything else? It would be a waste of your time if the agency is unable to provide your requirements.  Rather than letting the recruiter control the conversation, which could take a ton of your valuable time, you'll be able to quickly determine if the agency is a fit for you.
http://blog.bluepipes.com/wp-content/uploads/2012/08/find_travel_nurse_agencies_11.jpg
360
422
Kyle Schmidt
http://blog.bluepipes.com/wp-content/uploads/2013/12/bluepipes-logo-blog-7g7-300x137.png
Kyle Schmidt
Finding Travel Nursing Agencies - A Time-Saving Strategy