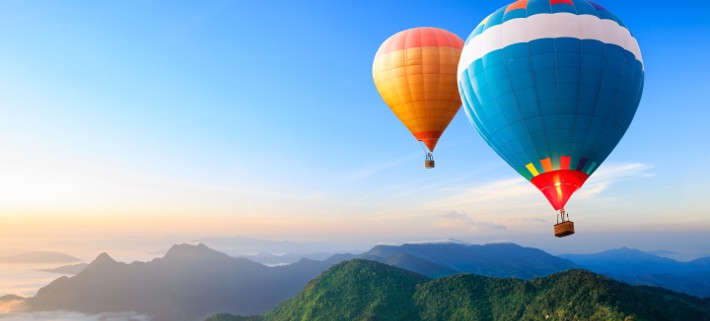 Deciding where to travel as a travel nurse seems simple on the surface. Maybe you have family in a particular location so you'd like to find a travel nursing job there. Maybe you've always wanted to see Alaska or Hawaii so you'd like to find jobs in those places. You are certainly welcome and able to approach your decision with these ideas at the forefront, but I recommend a more logical approach due to logistical issues.
Travel nursing destination expectations
I'm certain that an assignment in Alaska would be amazing. However, the entire state has a population of 710,000 people. There are 15 cities in the United States with more people. That's not a shot at Alaska; I point this out because where there are fewer people, there are fewer hospitals, and fewer assignments. At the same time, it's going to cost just as much to get your nursing license for that state as it is for any other.
Hawaii would also be amazing. However, every traveler I've ever spoken to would jump at the opportunity to take an assignment there. Sure, some travelers change their minds once they hear that the compensation relative to the cost of living isn't so attractive, but the competition remains fierce to land an assignment in Hawaii.
None of this is to say that you should give up on these options. In fact, your unique circumstances make a difference in this decision. For example, if you have a permanent job that is very flexible and allows you to leave on short notice for periods long enough to complete an assignment, then you can definitely focus on only locations where it's difficult to land an assignment.
Travel nursing destinations: licenses considerations
However, if you need to land assignments on a continual basis in order to pay the bills, then, in my opinion, these options should be viewed as just that, options. Counting on one single location to come through with an assignment when you need it is tough enough and even tougher if that location is already difficult in the first place. Developing a strategy to get where you want to go is the best way to get where you want to go.
Let's remember that these days hospitals are looking for travelers who can start within 2 to 4 weeks, and sometimes within 1 week, of the assignment being announced. Therefore, it's pretty difficult to give your current employer an adequate resignation notice only after you've landed an assignment. You almost have to plan ahead and give your employer fair notice in advance of landing an assignment.
In addition, it's pretty rare these days to even be considered for an assignment without the appropriate state license in hand prior to submission for the assignment. In fact, most hospitals require travel nursing agencies to provide a copy of the license verification from the state board of nursing with the submission profile in order for their candidate to be considered. Because of this, the best licenses to have are compact state licenses and licenses from populous states.
Many nurses are unaware of the Nurse Licensure Compact (NLC). The NLC gives nurses the opportunity to practice across state lines as long as they have a "compact license" and are going to work in a state that is a member of the NLC. Typically, Registered Nurses and Licensed Practical Nurses who legally reside in a compact state will have a compact license assuming that they are licensed in the state. If you don't have a compact license, you can obtain one by establishing legal residence within a compact state and then applying for a license. A list of compact states as of the writing of this article is below:
Idaho, Utah, Arizona, Colorado, Texas, Nebraska, South Dakota, North Dakota, Iowa, Missouri, Arkansas, Wisconsin, Texas, Delaware, South Carolina, North Carolina, Virginia, Tennessee, Mississippi, Maryland, Delaware, Rhode Island, New Hampshire, Maine, Kentucky.
As you can see, this is a great license to have because it opens up so many options. If you're not fortunate enough to have one of these nursing licenses, then the next best thing is to focus on populous states that have a track record of using travelers. Again, the logic here is that the more populous states will have more hospitals and therefore more assignment. The best states in this regard are:
California, Texas, Florida, Arizona, New York (in my opinion, in that order)
In addition to these states, you could also consider the various "walk through" states. Walk through states are called such because they allow you to obtain a temporary nursing license to practice within a very short period of time, typically 1 to 2 days, by simply visiting the state's board of nursing in person and completing some paperwork. Again, even hospitals in these states may require a license in hand prior to consideration so you don't want to rely on them, but instead keep them as potential options. Keep your eyes and ears open for assignments in these states in case you find yourself in a bind. According the agency Fastaff, the current list of walk through states is:
Arizona, Illinois, Indiana, Maryland, Missouri, South Dakota, Vermont, South Carolina (Wednesdays only) Massachusetts (reinstatements only), New York (reinstatements only).
Getting where you want to go
Now let's take a look at how a strategy based on this logic could get you where you want to go. Let's say your most desired location is Alaska. You should start the licensing process immediately in order to ensure that you receive the nursing license as soon as possible. But you don't want to rely only on Alaska so you decide to get a California nursing license as well. This is a good choice because it's the most populous state in the nation, has tons of assignments, and is closer to Alaska than say Florida. Again, you should start the licensing process immediately.
When you contact agencies you'll let them know that you're interested in Alaska as your top choice and California as your second choice. If you're unable to land an assignment in Alaska on your first go around, that's ok. You'll be able to get an assignment in in Los Angeles, San Diego, or the San Francisco Bay Area. Once you have an assignment locked in, you'll know when it ends, and when you'll be able to start your next assignment. You can let the agencies you're working with know when you're able to start and they can start trying to land your next assignment in Alaska.
Travel nurses can also use BluePipes to help them land their ideal jobs. BluePipes allows you to control your own submission profile for jobs. BluePipes provides free access to over 100 comprehensive skills checklists. In addition, the BluePipes profile can be rendered as a resume and a full job application complete with all the signing statements typically required by employers. The resume, application, and skills checklists can be packaged together in PDF format and sent to agencies at the member's convenience. Now, when an agency contacts you with the ideal job, the you can quickly and conveniently provide the agency with your submission profile and be submitted quickly.
In addition, BluePipes also allows members to broadcast their availability for their next job, whether it be a assignment, PRN, or permanent job. This feature allows you to manage their communication with agencies more effectively and efficiently. Agencies will know exactly what you're looking for and will be able to contact you via the BluePipes messaging feature with jobs that match.
As always, please share your thoughts, experiences, and questions in the comments below.
http://blog.bluepipes.com/wp-content/uploads/2012/09/where_to_travel_nurse_1.jpg
360
710
Kyle Schmidt
http://blog.bluepipes.com/wp-content/uploads/2013/12/bluepipes-logo-blog-7g7-300x137.png
Kyle Schmidt
Deciding Where to Travel as a Travel Nurse