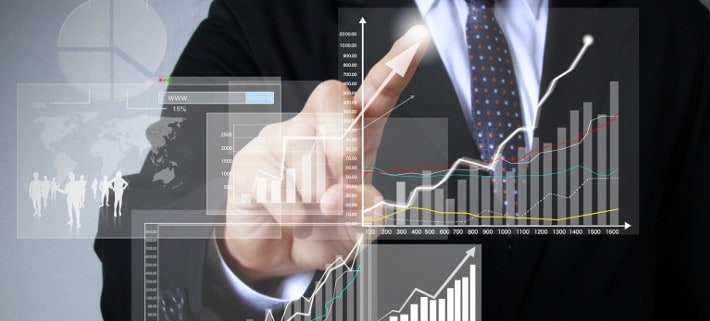 What are travel nursing bill rates and why are they important?
A bill rate is the hourly rate that a agency charges a client hospital for an hour of a travel nurse's time at work. Bill rates are important because they're the foundation of the travel nursing pay package. They determine how much money the travel  nursing agency has to work with for a particular assignment. Therefore, a higher bill rate means a higher pay rate assuming all else is equal. Bill rates vary from hospital to hospital and there are several different types and categories to be aware of.
Different Types of Travel Nursing Bill Rates
Standardized Bill Rates
There are three general types of bill rates. Standardized bill rates are currently the most common type of bill rate. A standardized bill rate is a set rate that is agreed upon as part of the contract between the hospital and the agency. There maybe several categories of standardized rates in the contract, but the idea is that rates are set in stone. All nurses who fall within a particular category will have their time billed at the same rate.
Negotiated Bill Rates
By contrast, negotiated bill rates are negotiated on a case by case basis. In this case, the agency and hospital could agree upon higher rates for more experienced nurses or for nurses with specialties that are difficult to find. Negotiated bill rates are very rare these days.
Bid Bill Rates
Bid bill rates are a bit more common than negotiated rates. In this scenario, agencies are able to submit bids for bill rates. Of course, in most cases agencies are bidding against other agencies. This type of system is typically intended to get the best price for the purchaser, the hospital in this case. However, hospitals maybe willing to spend a little more money on the right candidate in some cases. Federal government facilities like the Veterans Health Administration and Indian Health Services typically utilize a bid system. In the private sector, Medefis is perhaps the most well known Vendor Management System that utilizes a bidding system.
Again, standardized rates are the most common bill rates in the industry today. This is probably due to two primary factors. First, they're easier for hospitals to work with so hospitals prefer them. They may also be easier for agencies to work with. However, agencies might prefer a more fluid negotiating regime due to the prospect of increased revenue. Second, the Vendor Management Service agreements almost always include standardized rates and Vendor Management Service agreements have become the industry norm over the past 5 to 10 years.
In any case, standardized rates are typically established in the agency's Request for Proposal (RFP). An RFP is the agency's solicitation to provide services for the hospital. So it's possible that different agencies have different bill rates with the same hospital. However, this is becoming less likely again due to the proliferation of Vendor Management Services.
Different Categories of Travel Nursing Bill Rates
There are many different categories of bill rates. Below is a list of some of the more common bill rate categories:
Standard Rate:
This category is common in agency/hospital contracts that use standardized rates. The standard rate category typically refers to a defined set of nursing specialties. For example, it's common for Standard Rates to apply to Medical-Surgical, Telemetry, PEDS, PostPartum, Mother/Bay, and PSYCH.
Specialty Rate:
This category is also common in agency/hospital contracts that use standardizd rates. It too refers to a defined set of nursing specialties. However, it refers to nursing specialties that hospitals define as having a higher degree of specialization. For example, it's common for Specialty Rates to apply to ICU, L&D, PICU, ER, NICU, CVICU, SDU, and sometimes Telemetry. Specialty Rates tend to $2 to $8 higher per hour. It's important to point out that some hspitals also have "Mid Rates" that fall between Standard and Specialty Rates. It's typical for SDU, DOU, Telemetry and similar units to be covered by Mid Rates when they exist.
Regular Time and Overtime Rates:
A regular time rate is the rate that the agency can charge for the regular hours worked. Of course, the overtime rate is the rate that the agency can charge for the overtime hours worked. There are two very important factors to understand about these rates. First, the overtime rate is rarely 1.5 times the regular rate even though the agency must pay their travelers 1.5 times their base rate. In fact, the overtime rate is typically between $5-$10 higher per hour than the regular time rate. We'll discuss why in a later blog post. Second, the rules governing when the agency can bill the overtime rate don't always follow the overtime rules and regulations governing when then agency must pay an overtime rate.
Blended Bill Rates:
Some agency/hospital contracts utilize Blended Bill Rates in lieu of Regular Time and Overtime Rates. A blended bill rate is one bill rate for all hours worked. That means the agency charges the same rate whether the hours are regular or overtime. Essentially, it's an average of what might otherwise be the regular and overtime rates. So it's higher than the regular hour rate would have been and lower than the overtime rate would have been. When this is the case, it's typically financially advantageous to work 8 hour shifts and 40 hour work weeks. Not only would you get an extra 4 hours per week, but you'd get the advantage of a regular hour rate that's most likely higher than what you'd expect at other hospitals in the same area. Be careful though, there are some hospitals that use blended rates for their 12 hour shifts and separate 8 hour rate for their 8 hour shifts. This is usually really bad for the travel nurse. Of course, the only way to know is to do a pay comparison with other offers.
On Call Rates:
An "On Call Rate" is the rate the agency can charge the hospital for the time that the travel nurse is on call. Being on call is typically for OR and Cath Lab nurse, but others can be put on call too. The rates are typically pretty low. I've seen them as low as $3 per hour to as high as $10 per hour. Remember, that's the rate the agency is able to charge, not the rate the agency pays.
Call Back Rates:
A "Call Back Rate" is the rate that the agency is able to charge when the travel nurse actually gets called in while on call. Typically, the call back rate is equal to the overtime rate. Travelers should therefore expect to get paid time and a half. However, it's also important to consider that call back hours are extra hours, and it's always important to know how your extra hours are paid.
Holiday Rates:
A "Holiday Rate" is the rate that the agency is able to charge the hospital for time worked on holidays. Like the call back rate, holiday rates are typically equal to the overtime rate. The important things to know is that different hospitals recognize different holidays. Therefore, agencies aren't always able to pay overtime just because it's a holiday. However, they will typically pay overtime when the holiday is defined as a billable holiday in their contract with the hospital.
Crisis Rates:
A crisis rate is a special rate that hospitals will approve when they determine they have a dire need for travelers. These rates can be anywhere from $10 to $20 per hour higher than the standard or specialty rates in the contract. When the rates are invoked, they commonly require that travelers start on specific dates and can include other stringent requirements.
Bonuses:
Finally, it's also important to consider bonuses as a bill rate of sorts. After all, the agency is going to bill the hospital for it. We've discussed bonuses in detail previously. In any case, if you're concerned about how your contract might treat On Call, Call Back, Holiday, and Bonuses, then you should request that they be included in your contract.
As always, please share your questions, comments and experiences in the comments below!
http://blog.bluepipes.com/wp-content/uploads/2013/07/travel_nurse_bill_rates_1.jpg
360
710
Kyle Schmidt
http://blog.bluepipes.com/wp-content/uploads/2013/12/bluepipes-logo-blog-7g7-300x137.png
Kyle Schmidt
12 Types of Bill Rates that Affect Travel Nursing Pay