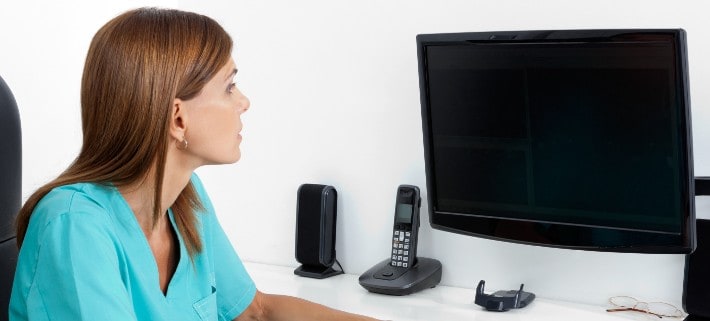 Distance Learning has been around as long as people could send letters, but online degrees have gotten a lot of attention in the last 15 years. What started as online schools sprouting up as an alternative to traditional Universities has turned into respected brick-and-mortar universities offering online programs. 
Of course, online education has a lot of naysayers. Some claim it's harder to learn without a personal connection. Others say it's easier for people to cheat and have others complete their coursework. A lot of the disadvantages of online education have been solved by technology advancements and can be further prevented with intention by both the teachers and students.
For graduate programs in healthcare, the course load can be much more manageable in a flexible online course rather than crammed into weekly classroom sessions. Below are some other advantages of online graduate programs, specifically for those entering the medical and healthcare fields.
Online Programs Expand Opportunities for Healthcare Professionals
For both students and universities alike, online degree programs offer an ability to go further. Students who have completed a traditional bachelor's program might already find themselves in debt and unable to afford a traditional graduate program. They also might not be in a position to relocate to the school with the program they want most. Online master's programs increase accessibility of higher learning, at usually about 75% of the cost of on-campus programs. They also eliminate transportation issues and allow students to fit their education around their current jobs.
Brian Denton, a current student pursuing a master's degree in healthcare administration illustrates what he appreciated most:  "I have been able to apply everything I'm learning in the program on a daily basis at my current workplace. The online format has been extremely conducive to my full time work schedule. You can study when and where your weekly schedule allows."
For schools, online degree programs offer the opportunity to reach more students. Additionally, they are able to provide the same curriculum with less overhead costs, so that money can be put toward educational development rather than building maintenance.  Moreover, the technology provides Professors with multiple forums for communicating and educating, from video conference classrooms to screen share tutoring sessions.
Healthcare Professionals can Gain Experience with Technology
Another great aspect of online learning in the health field is the close proximity to technology. Technology is increasingly important in the medical field, and is responsible for a lot of recent health advances. For those going into administration, data oriented positions, or public health awareness, knowledge of how to use social media and web applications can be crucial. Completing an education and communicating using mainly online methods can develop a lot of applicable skills.
To learn more about the intersection of computers and healthcare, look into the growing field of health informatics.
Almost all healthcare related positions are going to require some amount of contact with technology, so utilizing a computer on a regular basis will be great practice, especially for those who didn't grow up with technology and are now pursuing advanced healthcare degrees. Over 50% of nurses are over the age of 55, the generation where technology usage might not come as naturally. If they can train themselves to learn and succeed in online education, they are setting themselves up for success in their field.
Quality of Online Learning is Increasing
As with any new educational or technological development, online degree programs have a lot of naysayers. Of course, the arguments about lack of personal connection, ability to cheat, and possible lack of quality are all founded. These can certainly be issues. But when the best professors from the best schools are teaching classes online, then they're going to put the same effort as they would in their on-campus courses. And now there are ways that online communication can be just as personal as face-to-face- discussion boards, video conferences, the sky is the limit.
So if you want to further your education with a master's degree in healthcare, look into all your options. Maybe a traditional classroom setting is where you learn best. But maybe it's not. And perhaps what you need is the flexibility that comes with online learning.
What are your thoughts on the upsurge of reputed University's offering online graduate programs? Share in the comments below.
About the author:
Brett C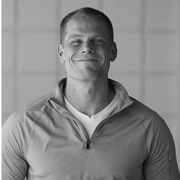 hesney graduated with a degree in English Literature and has taught English all over the world. In his free time you can find Brett talking entirely too much about Crossfit and playing questionable amounts of video games.  Connect with Brett on Twitter @DammitChesney
http://blog.bluepipes.com/wp-content/uploads/2014/10/online-healthcare-education.jpg
360
710
Guest Author
http://blog.bluepipes.com/wp-content/uploads/2013/12/bluepipes-logo-blog-7g7-300x137.png
Guest Author
Advantages of Online Graduate Programs for Healthcare