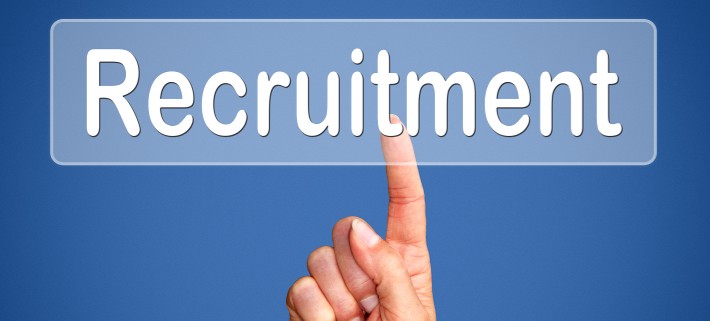 Travel nursing recruiters balance their time between recruiting new clients and servicing their existing clients. In our last blog post, we described the tasks typically involved in the travel nurse recruitment process and how those tasks are used to measure a recruiter's job performance. In this blog post, we'll take a closer look at the service aspect of travel nurse recruiting. Here again, knowing what's going on behind the scenes can be very beneficial for travel nurses.
As every traveler is aware, agencies provide a host of services. These services include credentialing, housing, travel arrangements, benefits, payroll, job search and many others.  Perhaps the most important service that recruiters can provide is that of confidant. You'll see many travelers comment that they love their recruiter because the recruiter "has my back" or "is always there for me." We'll discuss each of these services below, but first, we have to discuss how agency organization impacts the recruiter's job.
How travel nursing company organization effects the recruiter
As mentioned above, travel healthcare recruiting is a balancing act with recruiting new clients on one side and servicing existing clients on the other. While this is true at every agency, there are differences between agencies that affect this dynamic. Most importantly, agencies have varying levels of support staff in place to assist recruiters with the various service aspects of the job.
Some agencies have robust support teams while other agencies leave the service aspects to their recruiters. And the organizational structure of an agency impacts recruiters and their clients in several ways. For starters, when an agency employs a robust support staff, recruiters are less involved in service related matters.
In some cases, this means that travelers may deal with different agency representatives for service related maters. For example, you may talk with the housing department about all housing related issues or the payroll department for all payroll related issues. It's also possible that you always speak with your recruiter about the issues, but behind the scenes, your recruiter passes the issues off to the appropriate support staff member to resolve the issue.
When the agency operates with a lean support staff, recruiters must be more involved with service related matters. In some cases, your recruiter will be responsible for almost every aspect of a given service. For example, the recruiter may search for the housing, contact the leasing agent, present housing options to you, complete the leasing paperwork, arrange the furnishings, enable the utilities, and arrange for all payments.
The organizational structure of the agency also impacts the number of clients per recruiter that the agency expects its recruiters to achieve and maintain. The more support staff an agency employs, the more clients per recruiter they expect. This is because recruiters are the revenue generators in the organization and the agency needs revenue to cover the cost of the support staff that they employ. And after all, if a recruiter is spending less time on service related tasks, then they should have more time for recruitment related tasks.
It's true that larger companies tend to be the ones with more robust support staffs. It's also true that larger companies tend to receive lower ratings on the main agency rating platforms like Highway Hypodermics and TravelNursingCentral.
However, it's also important to note that these generalizations are not always true. For example, Medical Solutions is one of the five largest travel nurse staffing agencies and they tend to be rated very well for service. By contrast, Agostini Healthcare Staffing is smaller company that tends to be rated quite poorly. Moreover, some large agencies do not have robust support staffs while some small to mid sized agencies do.
The main point here is that the balancing act between service and recruitment varies from agency to agency based largely on the organizational structure of the company. And as most travelers will tell you, your experience with any given agency depends largely on your recruiter. With all of this in mind, let's take a close look at what's involved with the various services that recruiters provide.
Travel nurse credentialing
While credentialing may understandably feel more like a disservice to the traveler, it is nonetheless one of the important services that recruiters provide. The simple fact is that a traveler cannot start an assignment until all the compliance documentation required by the facility is submitted to and accepted by the facility.
This function is mission critical for the healthcare staffing agency. Failures and delays can result in lost revenue in the form of start date delays and even contract cancellations. As a result, even smaller agencies typically have support staff to assist with the credentialing process.
However, the recruiter typically still bears the bulk of the responsibility. After all, the traveler is ultimately the recruiter's client. So if a support staff member is having difficulty obtaining documentation, then the recruiter typically gets called in to resolve the problem. Recruiters are regularly called upon during team meetings to provide status updates on credentialing for the travelers they have starting in the future.
There are several factors that impact credentialing. First, if it's the traveler's first experience with the agency, then they'll typically have to complete the entire documentation process. If the traveler has previously worked with the agency, then most of the documentation is probably already on hand.
Second, each facility has it's own documentation requirements. Some facilities have much more stringent requirements than others. For example, some facilities require a two-step PPD while others do not. Some facilities have their own facility-specific documentation and testing that must be completed prior to starting.
Third, the overall credentialing process utilized by the agency effects the ease with which the process is executed and tracked. Many agencies still utilize a paper documentation. In this case, the traveler may receive a packet in the mail, via fax, or email. In any case, the documents must be filled out by hand and returned to the agency. The process is difficult to track and organize.
Some agencies use sophisticated Applicant Tracking Systems that are designed specifically for the healthcare staffing industry. These systems have features that allow recruiters to electronically assign the vast majority of the required documentation to the traveler. The traveler is then able to log in and complete the documentation online. When a document is completed, the recruiter gets an email notification. These systems may even have features that allow agencies to create their own electronic documents without the cumbersome coding typically required to generate an online document. Obviously, these systems make it much easier to track and organize credentials.
In addition to the standard documentation requirements, recruiters must also obtain the necessary clinical and professional records. Many travel nurses are ready to go with these records and promptly email or fax copies of their medical records, licenses and certifications. However, it's almost always necessary to obtain something additional.
In many cases, this means recruiters are required to schedule drug screens, physical exams, PPDs, titers, or other clinical exams. Recruiters may also be required to find and schedule a certification course. For example, the traveler may need to obtain an ACLS or renew some other certification.
For the traveler, this process can be a complete disaster, or a relatively smooth process. It all depends on how well the agency has the process organized, and how experienced the recruiter and their support staff are in handling it. Again, the amount of time that a recruiter spends on this part of the process varies from agency to agency, but every recruiter bears some responsibility for it.
Housing
Recruiters typically have little involvement with housing when an agency has a large support staff. The largest agencies often have leasing agreements with large apartment management operations. As a result, housing is typically quite straightforward. The traveler will most likely be housed in one of these apartments and everything will be taken care of for the recruiter. The recruiter will receive status updates and communicate the details with the traveler.
When recruiters have little or no support for travel nurse housing, then there are factors that can impact how much time and energy the recruiter must expend on it. For starters, the location of the assignment may be a factor. Many small and mid sized companies have a couple of primary locations where they routinely staff. So when a travel assignment is in one of those locations, then chances are that they're pretty familiar with the housing markets.
At the same time, these agencies also conduct a lot of business in locations where they rarely staff their travelers. As a result, they're typically unfamiliar with the housing markets in those locations. This means that the recruiter, or their support staff, may have to conduct a significant amount of research to find housing. Moreover, once they find an ideal location, they must go through the entire application process. They will also most likely be unfamiliar with all of the other aspects of housing in the area, so they'll have to conduct additional research on furnishings, utilities, etc.
Cost constraints may also complicate the housing process. Travelers typically want to know the travel nursing pay package for an assignment prior to being submitted. But recruiters don't have the time required to find out exactly how much housing will cost in every location they're pitching to the many travelers they're working with. So recruiters often make a rough estimate based on quick searches.
Unfortunately, the nature of the game sways many recruiters to low-ball their estimate in order to make the pay package more attractive. This usually isn't a duplicitous act, but a sort of subconscious bias. In any case, when it comes time to find the housing, the recruiter may find themselves in a bind that forces them spend much more time finding an ideal and potentially non-existent option.
In any case, recruiters with minimal or no support staff for housing will typically spend a significant portion of their work week securing housing when it's required of them. It's not uncommon for the recruiter to spend 10%-15% of a work week finding, presenting and securing housing for one of their travelers.
Travel arrangements
Making travel arrangements is less common in the travel healthcare industry than outsiders might think it is. In fact, most travelers drive to their destination. The cost of rental cars has become more and more prohibitive in recent years as bill rates have dropped. In these cases, recruiters should communicate with the traveler about the traveler's travel plans and offer assistance where appropriate, kinda like a triple A road guide.
Of course, there are still circumstances in which flights, ferries, rental cars, shuttles, and even bikes must be secured. When travel arrangements are necessary, travelers want to know that they count on good service. When a recruiter has support staff in place to take care of travel arrangements, the most the recruiter is typically asked to do is communicate the arrangements with the traveler.
When recruiters have little or no support for travel arrangements, then they're typically responsible for coordinating all aspects of the service. Luckily for the recruiter, this particular task isn't that time-consuming. The recruiter will coordinate with the traveler and find and secure flights and ground transportation.
Payroll
Payroll is one of the most important services that an agency provides. It's also one of the most time consuming services they provide. The service begins with collecting the required paperwork including tax documents like the W4 and I9. Paychecks will not be processed without these documents.
Travel pay packages are extremely complex relative to standard pay packages. In turn, processing payroll for travel healthcare companies is more complicated than for virtually any other business. As a result, virtually every agency has support staff in place who are responsible for actually processing the weekly or bi-weekly payroll. At a minimum, these staff members will set-up each employee in the payroll processing system and enter the hours worked for each employee before hitting the "process button" to generate the payments.
Despite this support staff, recruiters at most companies play a pivotal role in the payroll process. First, recruiters must ensure that the rate for each contract is understood by whomever is processing payroll. Most companies use electronic payroll processing software some of which is designed specifically for the travel healthcare industry. In any case, recruiters must ensure that the system is set-up properly on their end in order to make sure that the traveler is properly paid by the payroll department on the back end.
Recruiters are also typically involved on some level in the collection of time cards. Most agencies process payroll weekly which means time sheets from the previous week must be received within 3 to 4 days of the week ending. Working with many different hospitals makes this is a very difficult task to execute. Moreover, errors in time reporting routinely occur.
To assist, recruiters are typically required to monitor their travelers' time sheets on a weekly basis. They review submitted time sheets to make sure the hours are correct per the contract. If they notice that hours are short and they do not know why, then they contact the traveler or hospital to make sure there wasn't a mix-up. If the time sheet isn't received at all, then they track it down.
Recruiters will also deal with payroll errors and support when support staff isn't in place to handle such inquiries. Again, travel agency payroll is complex. As a result, travelers routinely and understandably have questions. Moreover, errors can and do occur so recruiters must get those issues promptly resolved for their travelers.
HR Manager (Insurance workers comp, disciplinary, etc)
When an agency has a robust support staff in place, then recruiters may play no role in common Human Resource issues. When the support isn't in place, recruiters are essentially the HR Managers for their respective travelers. They must file the appropriate paperwork for healthcare benefits and ensure that the insurance cards are received. They must field and file Workers Comp claims. And they must document and resolve any disciplinary claims brought against their travelers.
While each of these services have low occurrence  rates, they can all be time consuming when they do occur. The learning curve on some of these issues is steep as there are several legal issues to consider and protocols to follow.
Travel Sage
Regardless of the level of support staff at any given agency, travel recruiters always provide "Travel Sage" services. Recruiters must be able to explain the ins-and-outs of the industry to newcomers. They must be knowledgeable about their client facilities so that they can offer insight into the working conditions, required qualifications, onboarding expectations and other details. And remember, recruiters typically have hundreds of client facilities.
Recruiters should also be available to just talk. Times can get tough while working a travel assignment. Travel nurses often experience difficulties in the work place and because they are there for only a short period, they lack on the job confidants to console with. Recruiters can and often do fill this role. Moreover, it can get lonely on the road sometimes. So recruiters should be their as friends to help spread the cheer.
Finally, recruiters must provide advocacy services when warranted. If a hospital is demanding things outside the scope of the contract or is putting the traveler's license at risk, then the recruiter should be there to advocate for the traveler's interests. The recruiter will typically communicate through the proper channels to get the matter resolved.
Extensions and future contracts
Again, regardless of the level of support staff, travel recruiters are always on the hunt for their clients' next assignments. Retaining good employees is a primary objective for travel nursing agencies. Luckily, this objective aligns perfectly with an important issue for travel nurses, staying employed.
Recruiters must determine what their clients are looking for in their next assignments. While recruiters will certainly start considering this at the outset, they will become more focused on it as each contract draws toward its end. So this service consumes more of the recruiter's time on the back end of contracts then on the front end. They must find assignments, convey the details to their clients, and perform the tasks necessary to land their clients the travel nursing extensions or new jobs they want.
All in a day's work
Between the services described here and the sales responsibilities we described in our last blog post, it's easy to see why successful travel recruiters routinely work in excess of 50 hours per week. At many companies, recruiters are Jacks of All Trades. As a result, the learning curve is steep. And considering that the turnover rate for recruiters is quite high, it's easy to understand why it's tough to come by a great travel nursing recruiter.
http://blog.bluepipes.com/wp-content/uploads/2014/07/travel-nurse-recruiting-services.jpg
360
710
Kyle Schmidt
http://blog.bluepipes.com/wp-content/uploads/2013/12/bluepipes-logo-blog-7g7-300x137.png
Kyle Schmidt
7 Services Travel Nursing Recruiters Provide