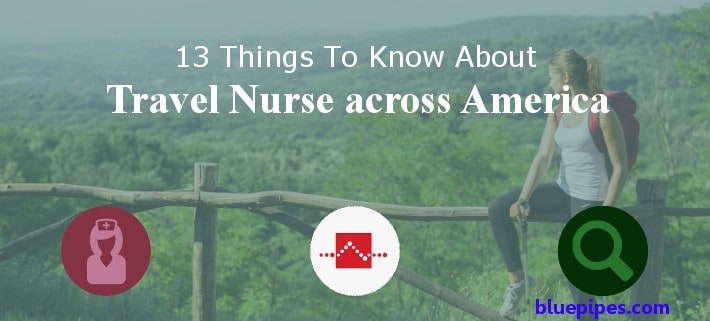 Travel Nurse across America (TNAA) is one of the nation's top 10 travel nursing agencies according to Travel Nursing Central. The company is based in Little Rock, Arkansas and staffs nationwide. We recently conducted a phone interview with the company's President and CEO, Gene Scott, as well as the company's Director of Marketing, Angie Morgan. Our goal was to obtain in-depth details about the agency so that we could provide travel nurses with a comprehensive look at what the agency has to offer. We hope travelers will find this information useful when considering potential agencies to work with.
Culture Of Fairness And Transparency At TNAA
When we asked Gene what makes Travel Nurse across America unique, the first thing he mentioned was the company's culture. Travel Nurse across America was founded in 1999. When Gene took over as CEO in 2008, among the first things he did was to commission a major survey of travel nurses. He wanted to find out what travel nurses thought about the industry in general.
He was shocked by the results. The general perception of travel nursing agencies and recruiters was very negative. Gene immediately made it a top priority to ensure that Travel Nurse across America could be a trusted partner for travel nurses. Moreover, he wanted to ensure that the industry as a whole changed for the better.
As Gene saw it, travelers were rightly concerned about unscrupulous activity in the industry. So, he set out to strengthen the culture of fairness and transparency at TNAA and lay the groundwork for spreading that culture industry-wide.
TNAA Is A Founding Member Of NATHO
As part of the vision to improve the industry, TNAA became a founding member of the National Association of Travel Healthcare Organizations (NATHO). NATHO's goal is to promote ethical business practices in the travel healthcare industry. They do this by establishing legal and ethical standards and principles that member agencies are required to follow.
For example, NATHO standards give agencies guidance to pay taxable base rates that are in line with what IRS revenue rulings have recommended for travelers. As we've discussed many times on this blog, low taxable base rates can get travel nurses in trouble.
NATHO helps ensure that such things don't happen, thereby protecting travel nurses and the integrity of the industry. If a member agency violates a standard, then they can be disciplined or have their membership in the association revoked. Non-member agencies are also pressured to abide by the standards as the clients they work with become educated about the issues and hold all agencies accountable. In essence, NATHO is raising the bar for the entire industry.
NATHO holds regular meetings where member agencies can raise concerns and help develop new standards that will ensure the industry as a whole is trustworthy. Gene currently serves as a NATHO Board Member and the organization's Vice President.
TNAA's Approach to Travel Nursing Pay Packages
The Assignment Benefits Summary
As we routinely point out on this blog, travel nursing pay packages are much more complicated than permanent pay packages. The complexity often leads to confusion. In the worst cases, travelers come to find that their weekly paychecks are lower than they had anticipated.
TNAA has implemented several policies designed to prevent confusion regarding pay packages. First, TNAA policy requires recruiters to send travelers an "Assignment Benefits Summary (ABS)" before they are submitted for an assignment.
As we've mentioned on this blog, most agencies, including TNAA, have rate calculators that allow them to quickly calculate the rate for any given assignment that the agency has entered into their system. The rate calculator pulls in a set of standard data like the bill rate, contracted hours, and various costs associated with the contract. The recruiter can then enter amounts for the taxable base rate, the stipends and other pay package variables.
TNAA's calculator takes it a step farther than most. Once the recruiter has entered the information, the calculator generates a report in PDF format that the recruiter can then send to the traveler. Once received, the recruiter and traveler can discuss the report to ensure that there is no confusion about the pay package.
The ABS provides the traveler with a detailed breakdown of the pay package. While it doesn't include proprietary information, like the assignment bill rate, it does include the gross weekly pay for the assignment along with an estimated weekly net pay figure for the assignment. All the figures are broken down for the traveler in order to add clarity and avoid confusion. ABS reports offer travelers a more transparent view of their pay package than most other agencies can provide.
Overtime Bonuses
TNAA's ABS report also includes the overtime bonus for the assignment's pay package. As we've discussed on this blog, travel nurses must pay close attention to how they're paid for any hours that they work in addition to their contracted hours. This is because many agencies pay only the taxable base rate, or overtime based on the taxable base rate, for extra hours.
There are many agencies that recognize this as a problem for travelers and offer a special rate for extra hours. TNAA's approach is to offer an "Extra Shift Incentive." When the traveler works an extra shift, they qualify for a bonus payment. These bonus payments vary, but they'll always be on TNAA's ABS report so travelers know what to expect.
Unpublished Travel Nursing Pay Rates
One thing you won't find TNAA doing is publishing pay rates on travel nursing job postings. They don't publish rates on their own company job board and they have an internal policy that prohibits recruiters from posting pay rates when they post job opportunities on third-party sites, including social media sites like Facebook.
There is debate on this subject with both recruiters and travelers on opposing sides of the issue. Those that advocate publishing rates on job postings argue travelers need to know the rate for the job in order to know if they're interested. Moreover, they argue that the agency must have something to hide if they aren't willing to publish the rate.
As we've discussed before on this blog, it's actually much more complicated than that. You see, when an agency is willing to customize their pay packages to the needs of the traveler, then pay packages can vary depending on each traveler's unique circumstances. As a result, pay packages aren't one-size-fits-all.
In this case, it's much more common for agencies to appear untruthful when they publish their pay quotes on job postings. This is because in order to customize the pay package for specific travelers, the agency will inevitably be forced to change the advertised pay quote. They'll need to move money from one portion of the package to another. Of course, this makes the agency look shady, especially to newer travelers. Doing this may also violate wage recharacterization rules.
Moreover, there is no one way to quote travel nursing pay packages. Different agencies quote them in different ways. Different travelers prefer to have them quoted in different ways.
For these reasons, TNAA prefers to take the time to have an open-ended discussion with their travelers about their unique circumstances and how travel pay packages will work for them and their needs. Doing so provides TNAA with the information they need to present the most accurate possible pay package for each traveler. It's not the quickest approach, but they believe it's the most transparent approach.
Travel Nurse across America's Technology
Another thing that Gene cited as being unique about TNAA was the company's technology. TNAA employs its very own in-house technology staff. My experience indicates that while there are certainly some small to mid-sized agencies who have their own technology staff, this is not the norm for these agencies.
TNAA's Operating System
More importantly, the tools that the company has developed are highly useful and very rare in the industry. For starters, they have developed their own proprietary operating system or Applicant Tracking System called "My Stuff".
We've written about agency Applicant Tracking Systems on this blog. These systems help agencies manage their work flows more efficiently and effectively. The rate calculator and the ABS we described above are part of TNAA's internal system.
Externally, travelers interface with applicant tracking systems on many levels. First, the agency's online job application is a part of this system. So are the agency's skills checklists, standard exams, and other paperwork. Many travelers complain about the exams administered by commonly used third-party services like Prophecy. Well, TNAA has developed all of their own documentation.
TNAA's operating system is involved in all aspects of its service. Housing, payroll, benefits and everything else are all part of the same system. The vast majority of documentation the traveler will be required to complete is available online and can be signed online. This minimizes the amount of printing and faxing that travelers have to do. It also ensures efficiency and consistency which TNAA believes translates to better service for the traveler.
TNAA's Real-Time Job Board
TNAA's Job Board on their website is also a part of the operating system and it warrants special consideration. We've discussed how difficult it can be for agencies to manage their job openings. They receive job orders from multiple facilities and sources in different formats and the job orders are constantly opening and closing. As a result, most agency job boards display jobs that are no longer open. It's just too much for them to keep up with. In the worst cases, agencies simply post a set of dummy jobs on their job boards to generate interest.
TNAA thought this was a serious problem for travelers. In fact, Gene specifically mentioned that he was appalled to learn that some agencies posted fake jobs just to get travelers to apply. Again, he thought this was something that had a negative impact on the industry's integrity. So they devoted resources toward creating a technology-driven solution.
TNAA's jobs update throughout the day. The system uses a sophisticated job scraper that reads all the open jobs from all the various resources and reformats them for insertion into TNAA's website. Having looked into developing such a system myself, I can attest that is a difficult task to pull off. It requires constant maintenance as job sources are always changing the way they post their jobs.
But it's well worth the effort as it offers several great advantages for travel nurses. First, travel nurses can have confidence that they are viewing the most recent jobs on TNAA's website. While there is still a chance that jobs are closed, the job board will be more accurate than any other. Second, travelers can set job alerts for TNAA's jobs and have confidence that the alerts are legitimate.
Travel Nurse across America's Client Facilities
Of course, when it comes to job searching, travelers also want to make sure that the facilities they're considering are good places to work. You'll often see complaints from travelers that many agencies pay little regard to the working conditions at their client hospitals. Travelers should be pleased to know that Gene cited the depth of TNAA's relationships with its client facilities as one of the key differentiating factors between Travel Nurse across America and other agencies.
It's important to note that TNAA works with many of the same Vendor Management Systems and Managed Service Providers as other agencies. However, they've worked hard to build deep relationships with as many of their client hospitals as possible. Part of that is having candid conversations with hospitals when things aren't going well in an effort to improve. In the end, TNAA wants to ensure that their travelers have great experiences, so they will certainly let travelers know the ins and outs of the facilities they work with. They also let travelers know about which facilities their former travelers have loved the most.
Travel Nurse Job Submission Policy
When all is said and done, it's ultimately up to the traveler to decide whether or not they would like to be submitted for a particular job. However, many travelers complain that their recruiters submit them for jobs without first obtaining the traveler's approval. Travelers will be pleased to know that TNAA's policies strictly prohibit this.
For starters, TNAA's policies require that travelers receive an Assignment Benefits Summary prior to being submitted. The policy also requires that travelers understand and agree to the pay package prior to being submitted. However, it's still possible that recruiters break the policy and cavalierly submit travelers without their approval.
If this happens to you, Gene asks you let management know. This runs contrary to the company's culture of fairness and transparency. The recruiter will most certainly be reprimanded.
TNAA's Staff
The good news for travelers is that there should be little chance of this happening. TNAA prides itself on having a highly experienced staff that shares the company's culture and vision. Their goal is to provide travelers with world-class customer service, or as Gene put it, "a Ritz Carlton Experience."
One of the unique things about TNAA's staff is that they're "distributed." This means they are located all over the country and telecommute to work. TNAA's proprietary operating system helps make this possible. The advantage for travel nurses is that it increases the amount of time that live representatives are available to take your call.
That said, a traveler's recruiter at TNAA is their primary point of contact with the company. Recruiters are considered experts in the job search process and generalists in all other areas. So, the vast majority of issues will be handled by a traveler's recruiter.
TNAA also utilizes a support staff for issues like payroll, human resources and housing. TNAA believes that expert assistance in these areas will help travelers achieve optimal outcomes quickly. Despite the potential to work with multiple representatives, travelers can still expect a highly personal level of service given that they'll typically be working with the same representative on any given issue.
TNAA's Housing Assistance Program
Having staff members dedicated to various aspects of the business allows TNAA to provide specialized services for their travelers. For example, TNAA has an "Easy Stay" program for travel nurses.
TNAA recognizes that travelers often realize a financial benefit when they are able to secure their own housing and take the stipend. However, they also understand that it's difficult for travelers to find good housing options that will accept a traveler's unique circumstances. This challenge often leads travelers to give up and take company provided lodging.
So, TNAA developed their Easy Stay program to assist. If a traveler wants to secure their own housing, then TNAA's Housing Specialists will assist them through every phase of the process. Travelers will receive assistance searching for housing, negotiating leases, setting up utilities, securing furniture and anything else involved in the process, but the traveler gets to keep the housing stipend. This is provided free of charge to all travelers working with TNAA.
TNAA and Mercy Ships
As you can see, TNAA has many unique services that should prove to be very beneficial to travelers who choose to work with them. Travelers might also be interested to know that TNAA recognizes the strong tradition of volunteer work in the nursing field with a unique volunteer opportunity for their travelers.
TNAA has teamed up with Mercy Ships to help provide healthcare in Africa. Mercy Ships operates ships that essentially serve as floating hospitals. They dock the ship along the African coast and bring those in need on board to receive care.
Typically, volunteers need to pay their own way on the ship. This means that interested healthcare professionals must cover the cost of travel, crew fees, immunizations, physical exams and all other costs. Volunteers often rely on their local churches and services like GoFundMe to raise the money they need to volunteer.
TNAA has developed a unique program for their travelers interested in volunteering for Mercy Ships. Angie Morgan explained that TNAA will sponsor 2 travelers each year for 8-week assignments on Mercy Ships. In order to qualify, interested travelers must have worked a minimum of 2 assignments with TNAA. They must submit an essay that explains why they want to make the journey. TNAA reviews all the candidates they receive, selects the candidates they feel are the best fit, and submits their profiles to Mercy Ships who has final say on approval.
If approved, TNAA covers all the costs associated with the excursion. Plus, they provide a $1,000 monthly stipend to help with additional costs. The stipend is treated as a 1099 payment to the traveler, so the traveler will be responsible for reporting it on their own taxes. Travelers who accept the volunteer opportunity are required to submit one blog post per week about their experience for publication on TNAA's blog.
TNAA's Independent Reviews
TNAA clearly has a lot of unique features and services. But of course, it's easy for a company to talk about how wonderful they are. So, it's also important for travelers to know what TNAA's customers think of them.
TNAA currently has 215 reviews on Travel Nursing Central. Their average score is 89.7. That's really high and has been good enough to have the company ranked in Travel Nursing Central's Top 12 companies for several years running.
TNAA has also been ranked among Highway Hypodermics top 20 companies for 3 of the last 5 years. However, it's important to note that Highway Hypodermics scores agencies on two criteria, the first is an average score based on reviews from travelers and the second is the score from a benefits questionnaire. TNAA always ranks very well with reviews, currently receiving an average of 17 out of a possible 20 points.
But TNAA is a little lower than many agencies when it comes to their benefits score. The benefits score is based on a questionnaire that agencies complete themselves and turn in to Highway Hypodermics. Highway Hypodermics does their best to ensure that agencies are delivering on their claims. Moreover, this is an invaluable resource for travel nurses that we highly recommend.
However, there is debate as to whether or not some of the benefits on the questionnaire are truly possible to offer. Again, this should not detract from the value of the resource. But, it takes an honest company to say they don't offer the benefits, which is what TNAA has done. So, if nothing more, you know that TNAA is indeed honest and loyal to their convictions when it comes to this self-evaluation.
With all that in mind, it's safe to say that TNAA is strongly regarded by the travelers they work with. That, plus all the unique services and features they offer, makes them a company worth looking into.
As always, we hope you found this information useful. We'd love to hear about your experiences with TNAA. Please feel free to post them along with any questions or comments in the comment section below. And please let us know if there is something we missed!
http://blog.bluepipes.com/wp-content/uploads/2015/10/travel-nurse-across-america.jpg
360
710
Kyle Schmidt
http://blog.bluepipes.com/wp-content/uploads/2013/12/bluepipes-logo-blog-7g7-300x137.png
Kyle Schmidt
13 Things To Know About Travel Nurse across America